Episode 151: Cottage Food Questions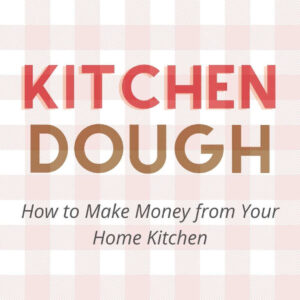 You're planning on going into a cottage food business and starting a food business from your home kitchen as a side hustle, while you're having fun and without making a huge investment.
Mary & Heather talk about all the information you need to help you get started! 
Thanks for listening to the Kitchen Dough EPISODE 151: Cottage Food Questions
In this episode, Mary and Heather discuss:
How you can start your food business from your kitchen and eventually growing it
How Cottage food laws have changed over time
What topics you should be familiarized with when starting a cottage food business
If you liked this episode, you'll love these podcast episodes!
Get the latest news delivered right in your inbox.