Episode 33: Income Starts with the Mic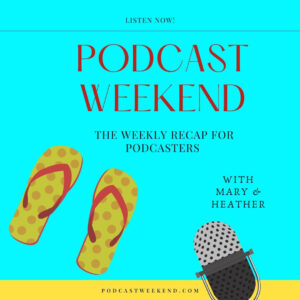 Heather & Mary dive into the multiple streams of income that starts with the mic.
Mary & Heather talk about a new report on the power of podcasting and moms and the most popular kinds of podcasts that make money.
Thanks for listening to the Podcast Weekend EPISODE 33: Income Starts with the Mic
In this episode, Mary and Heather discuss:
Podcast growth and trend
Podcasting fit for busy moms
The most popular podcast genres
Podcasting as a good business model for mom creators
If you liked this episode, you'll love these podcast episodes!
Get the latest news delivered right in your inbox.