Episode 21: Podcast as a Paycheck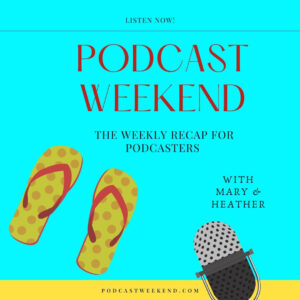 Heather & Mary talk about how to make money podcasting.
This is part of the Inventing a Paycheck series, where they give an overview of all the areas of podcasting and how you can monetize and structure your podcast.
Thanks for listening to the Podcast Weekend EPISODE 21: Podcast as a Paycheck
In this episode, Mary and Heather discuss:
How to do a podcast without spending a fortune
Getting sponsorships
What mistakes to avoid 
How to avoid pod fade
If you liked this episode, you'll love these podcast episodes!
Get the latest news delivered right in your inbox.