Episode 149: Making Money from Your Kitchen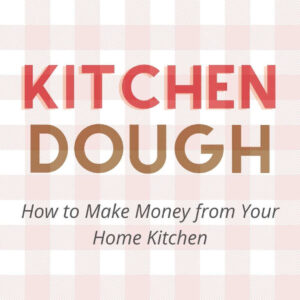 Do you want to make money from your home kitchen? Well, you're in the right place!
Mary & Heather talk about the many ways one can make money from their home kitchen. Perhaps from a good 'ole family recipe or a passion for making jewelry. The options are endless!
Thanks for listening to the Kitchen Dough EPISODE 149: Making Money from Your Kitchen
In this episode, Mary and Heather discuss:
Examples of businesses you can start at home
Helping, inspiring and motivating you to take an idea and turn it into a business
Moms at any age can start their business at home
If you liked this episode, you'll love these podcast episodes!
Get the latest news delivered right in your inbox.