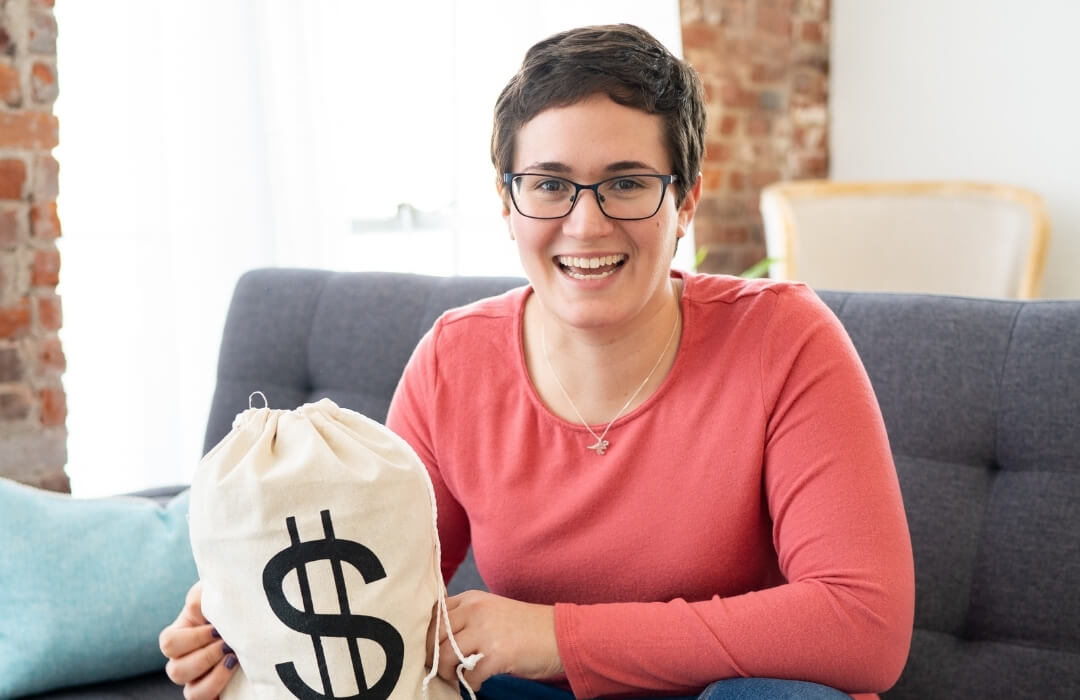 Savvy Money Tips from Chelsea Brennan of Smart Money Mamas
Chelsea Brennan leaves the world of high finance as a hedge fund manager to find more purpose in life and to fulfill a dream. She has launched Smart Money Mamas. Her dream is to help moms build:
More generational wealth for their children
A Powerful relationship with money
A strategy for facing taking control of their finances
Chelsea recently joined us on MomsTown365, The 10-Minute Podcast for Mom Creators. We talked about the online platform she has created and her mission to better the financial lives of moms.
Q: Thank you for joining us. Tell us, who is Chelsea Brennan?
A:  I'm the mom of two crazy toddler boys and married to a stay at home dad. We live in Connecticut and I've been running Smart Money Mamas for a little over three years. Prior to that, I was a hedge fund manager. So I've made quite a lifestyle change.
Q: Life as a hedge fund manager is a very high stress job, correct?
A: Yes. High intensity and long work hours but very intellectually stimulating. There were definitely benefits to that job. However, when I had my first son I was just really hit with the lack of greater purpose in my job. I always knew that I didn't want to stay in the high finance world forever. It was always going to be a first act career, but having my baby was really an impetus for me to look at how I was modeling "living your purpose" to my child. We decided to make a big, big pivot to leave my job and start this business (Smart Money Mamas).
Q:  Leaving a high-paying career had to be a difficult decision. What kind of lifestyle did you want?
A: I wanted more flexibility. I wanted to control my schedule much more significantly than I could in my old job. Being pulled away to travel, working really late and  long hours was not something that was going to suit me, but more important to me was purpose. I love to teach. I love trying to improve kids' lives and the lives of families.
I think that moms are the real root to changing generational money stories. If we (moms) can take control of our own money mindset, our own money habits, we can change that for our children and their children and so forth.
Q:  Do you believe moms carry a lot of the pressure of the family budget on their shoulders?
A: Absolutely. Two out of three women manage the household budget in heterosexual couples. Obviously there's a huge percentage of single moms as well. They completely manage all aspects of their household finances as well.
Q: With this in mind, tell us exactly how does Smart Money Mamas help moms?
A:  Smart Money Mamas is an online media platform. We have a podcast and we have a YouTube channel. We have a membership called the Motivated Mama Society, which really takes a holistic view of money in your life as a mom. Our training takes you through getting control of your mindset, figuring out where you stand with money and then setting goals you can achieve. We also have ongoing support because money is not something that we do once and then check the box and walk away.
To learn more from this Smart Money Mama, listen to these two interviews:
https://momstown-inc-25ead185.simplecast.com/episodes/chelsea-brennan-smart-money-mamas
https://momstown-inc-25ead185.simplecast.com/episodes/chelsea-brennan-money-as-self-care