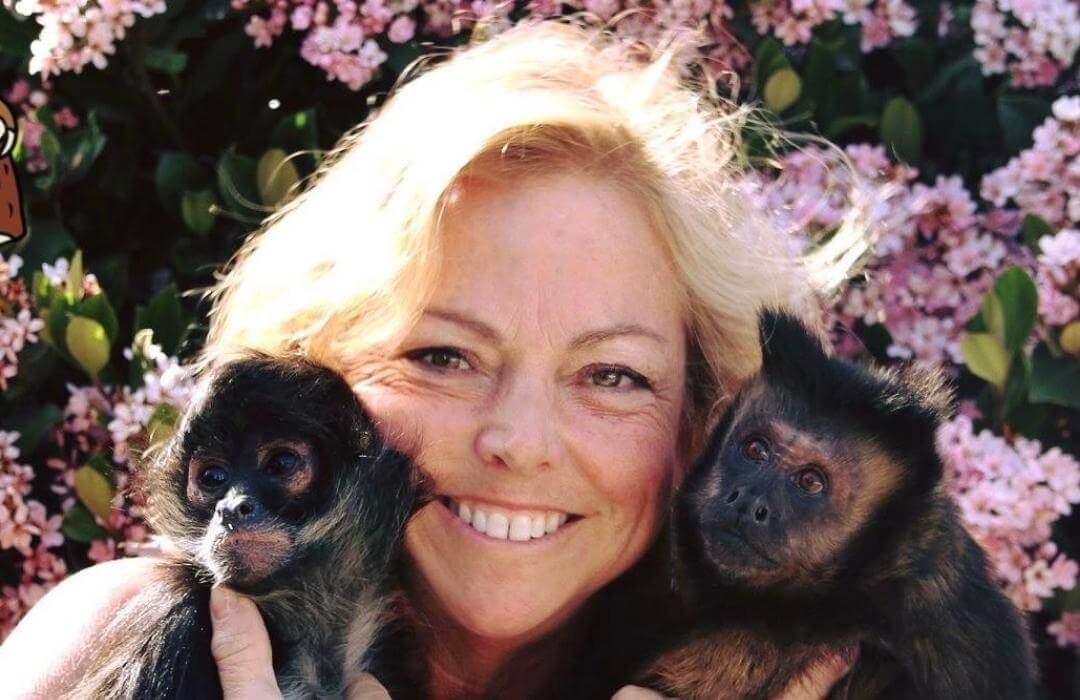 How a San Diego Mom Started Her Own Zoo
Talk about living out your wildest dreams! San Diego North County mom, Karla Majewski is living her passion and purpose; and, she's doing it alongside her family and her furry friends.
MomsTown sits down for a zoo-side chat with Karla and her critters.
Q: Karla, your company is called Pacific Animal Productions. What do you do?
A: We are an educational and outreach company that brings fun, engaging, and entertaining wildlife programs to schools, libraries, birthday parties and now we have gone virtual so we can truly meet you where you are, if that's in your backyard or in another state.
Q: How did you get started?
A: In 1987 I was working at San Diego "Wild Animal Park' aka Safari Park. The park, at the time, was doing educational programs for older students but not for preschoolers. That is when I had the idea to start a business that enabled us to offer our HANDS-ON educational experiences with unique animals for all ages.
Q: Why is it important for kids to have this wildlife experience?
A: The answer is simple but powerful. If we, and our children, do not understand animals and plants and how we are all connected, then no amount of conservation will make a difference to our planet.
Q: What kind of daily challenges do you encounter?
A: Animal care is 24/7, every day of the year. We care for more than 100 animals and more than 30 different species. We personalize the care for each animal with the best care team ever.
Q: How has COVID and the recent closures of events and gatherings impacted your business?
A: My team was a five-member crew. The cancellation of events forced us to downsize. My husband, Mike, our Zoo manager, Jennifer Warden, and our social media and marketing woman, Jessica Malley, run the show. Both Jennifer and Jessica are also accredited zookeepers and hold degrees in animal care and handling.
Q: What has been the best part of owning Pacific Animal Productions?
A:  We've been in Fallbrook for 33 years. We have raised our family here and they have been alongside us for all of the ups-and-downs, ins-and-outs of running a family business and a small zoo.
Q: What is your vision for the future?
A:  We have expanded to virtual animal conservation and nature concept shows for students, birthday kids and friends, scouts, libraries, museums and we're expanding internationally. When we are cleared again for in-person events, we will do both—hands-on and virtual events.
Q: What would you like moms to know?
A:  Our virtual programs are available now to help teach your kids about animals and conservation. Children are welcome to join our P.A.C.K (Pacific Animal Conservation Kids) membership. It's free to join.
Q: What final tips do you have for moms?
A: Keep children connected to nature! Most young three-year-olds can easily identify 10 consumer products advertising signs immediately and yet have no idea what animals live in their own backyard habitats?
To learn more about Karla's wildlife programs for kids go to:
P.A.C.K. membership at http:/ pacificanimalproductions.com
Listen:
https://momstown-inc-25ead185.simplecast.com/episodes/karla-majewski-pacific-animal-productions