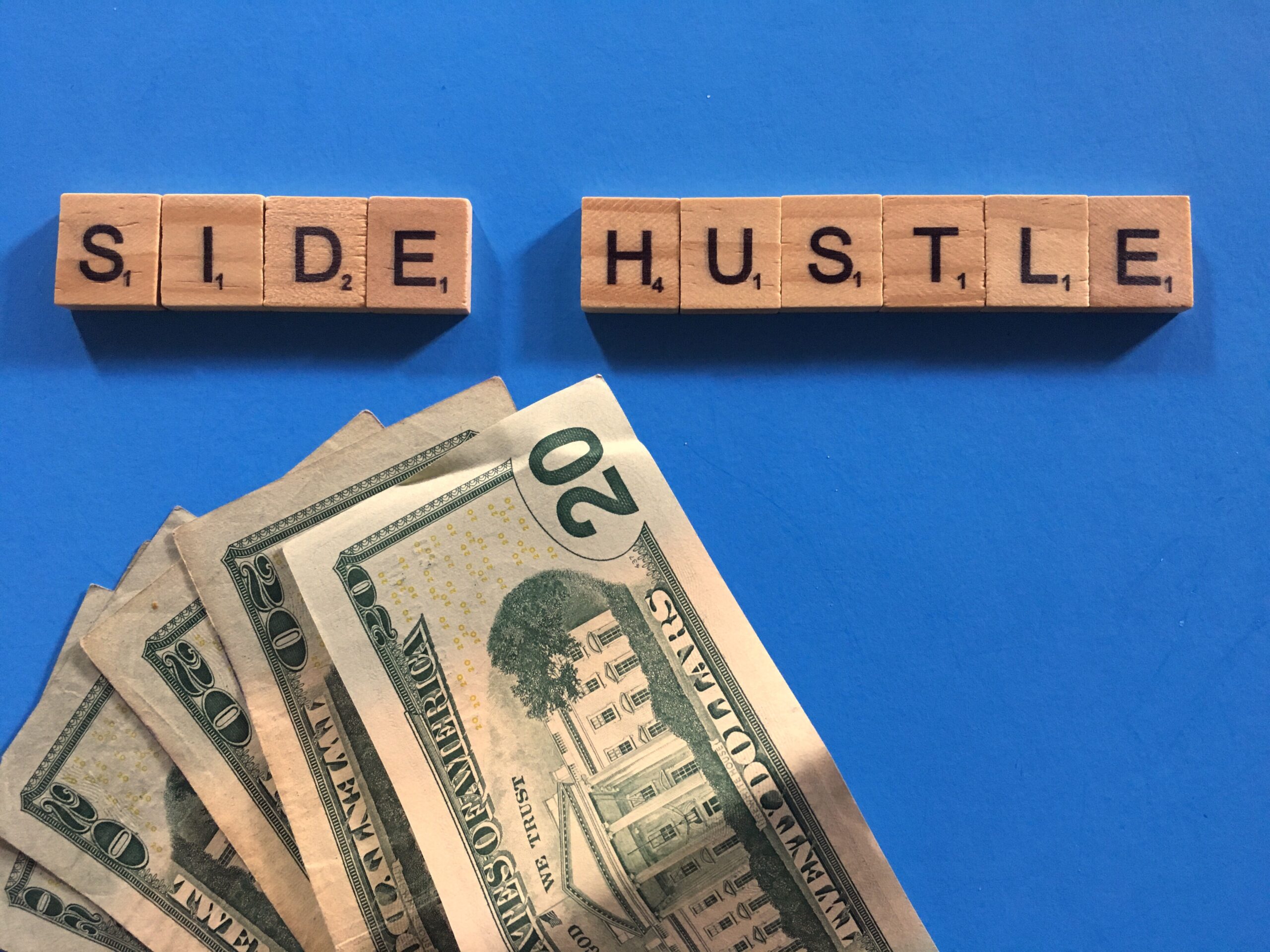 How Moms Make Money: 20 Side-Hustles for Stay-at-Home Moms
When it comes to moms and making money, a lot of moms want three things: 
Moms want to make money from the comfort of their own homes.

Moms want flexibility to control their schedules.

Moms want freedom: The freedom that comes with money and flexibility.
These three motivations are important today more than ever because moms are leaving the workforce in record numbers. 
The Great Resignation. The Big Quit. Whatever you want to call it, the
Bureau of Labor Statistics says, in December of 2021, 4.3 million people left the labor force. 
A large portion of the millions of people leaving the workforce are moms. They are quitting their jobs for a multitude of reasons which includes the high cost of daycare. For many households, it simply doesn't pencil to continue to work outside of the home. 
With all of the factors at play, moms are either looking to replace their full-time income or they are looking for side jobs that allow moms to make money from home. 
We've scoured a variety of resources and have put together a  quick list of 20 Unique Side Jobs for Moms: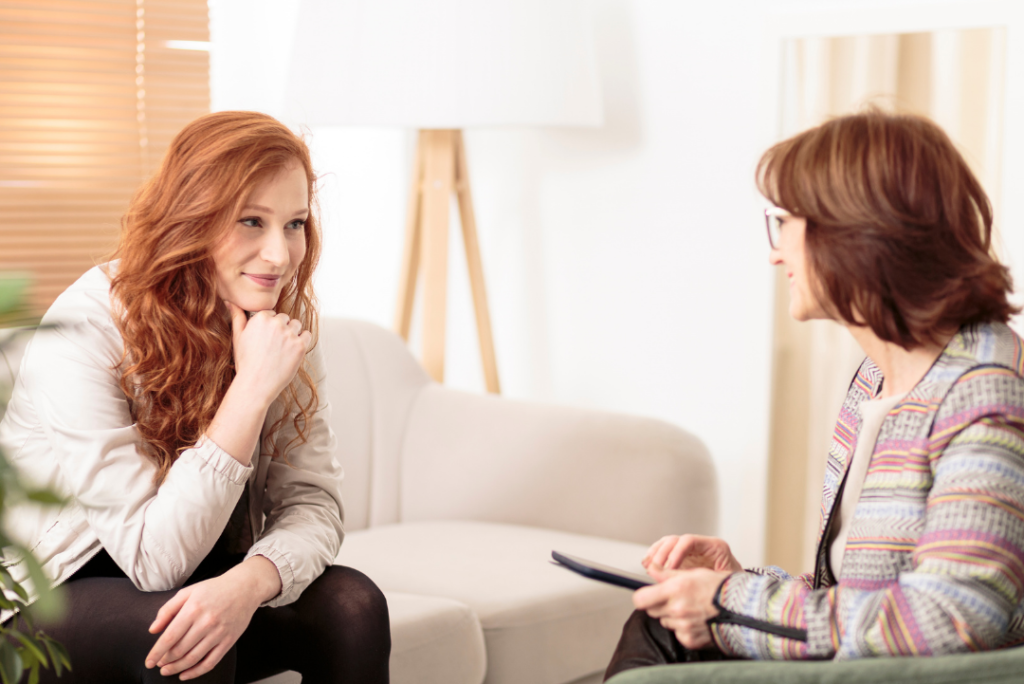 Let's face it: The past few years have been stressful.  A lot of people are feeling anxious and overwhelmed. They're looking for help and many individuals and businesses are turning to Mindfulness Coaches to help ease the ruffled edges. 
A mindfulness coach helps her clients deal with stress and anxiety, clear the mind to be more present in daily life and to achieve personal and professional goals. 
Expected pay range. According to Ziprecruiter, the average annual salary of a mindfulness coach in January of 2022 was $55,714. That said, the pay ranges from $17,500 to $122,000/ annually. 
How to Get Started: Reach out to your network and ask around to see if anyone is a life coach or knows a life coach you might be able to consult. There are also a wide variety of coach certification programs such as Institute for Professional Excellence in Coaching:
Life Purpose Institute: https://www.lifepurposeinstitute.com/ 
And Guided Meditation Framework: https://guidedmeditationframework.com
Be aware, there is a cost associated with certification programs. Be sure to research the different programs to decide if it's the right fit for your lifestyle and if the profession aligns with your goals.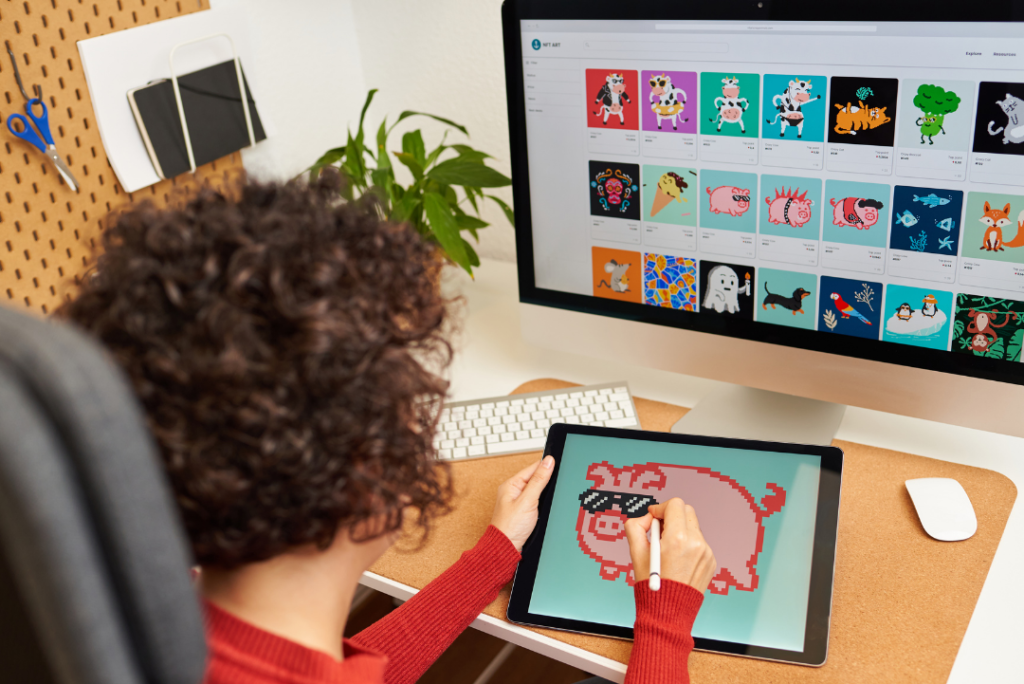 There's a new artist in town and she's creating NFT art. NFT artists are cracking the code on digital art and some are making a lot of money doing it. NFTs are non-fungible tokens or the easiest way to understand NFTs is to think of NFT as digital art. According to the site, Creative Bloq, NFTs are completely unique. "NFTs have become collectable digital assets that hold value, just like how physical art holds value." https://www.creativebloq.com/features/what-are-nfts
Expected Pay Range: Varies. A recent article featuring 24-year-old artist, Lana Denina, shared that she has made more than $300,000 and she did it in about a month.
See the story here!
How to Get Started: If you're thinking that the NFT gig is one you'd like to explore there are several step-by-step guides on how to get started. Before spending money on a course, check out the free tips on getting started.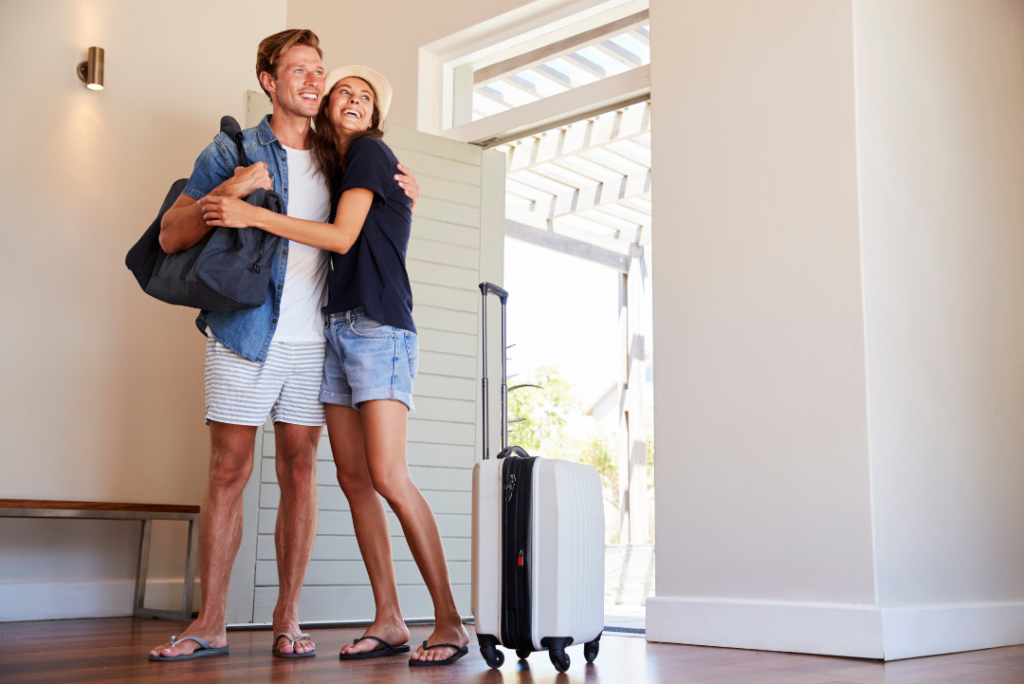 There is a lot of money to be made on vacations- other people's vacations! Vacation rental hosts offer rooms, guest houses and even their entire homes to visitors for rental fees. Depending on location, the size of the accommodations and the upgrades, you can make money from home with your home. 
Mary, one of the founders of MomsTown, has been making money by leveraging an extra room in her main home and by renting out the guest house in her backyard. 
If you're interested in learning how to make money with a vacation rental, download Mary's eBook. It's full of great tips on how to get started. 
Expected Pay Range: It depends on the location of your vacation rental, how large are your accommodations, how many can your rental sleep, the amenities you offer, nearby attractions and how much visitors are willing to pay.
How to Get Started: For a quick start guide, download Mary's free eBook.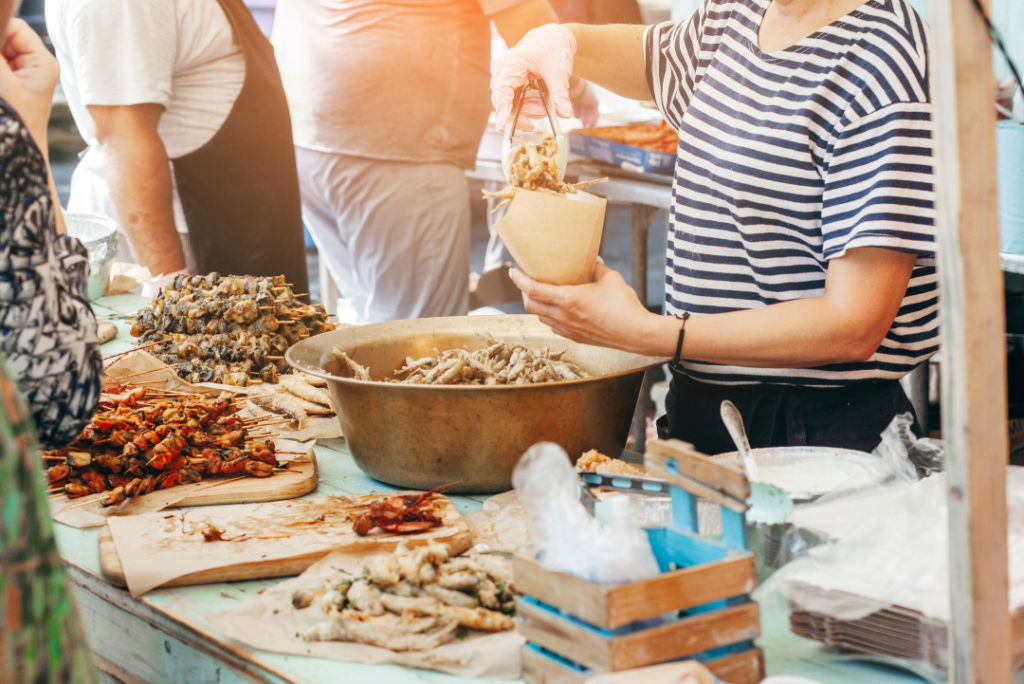 A cottage food business is a home-based food business. A Cottage Food business is a business operated by a person who produces or packages non-potentially hazardous food in a home kitchen. In the past several years, lawmakers in states across the country have enacted new or improved cottage food laws, making it legal to make food at home and sell it. There is a caveat, however, to the cottage food industry: The laws and regulations vary from state-to-state, county-by-county, city-by-city. What you're allowed to produce and the amount of money you're allowed to make will vary depending on where you live.
The overall result: A new local cottage food economy is emerging; and so is an opportunity to make money with a recipe. One of the founders of MomsTown, Heather Reider, recently wrote an eBook, "How to Make Money with a Recipe." Heather is the owner of The Malasada Co., and while she was selling the Hawaiian-style donuts, she made money and she met a lot of other cottage food operators. Her eBook, "How to Make Money with a Recipe," provides a quick overview of how to get stared.
Expected Pay Range: Depends on where you live, demand for your product, and your profit margins.
How to Get Started:  Download Heather's eBook, "How to Make Money with a Recipe." Another great resource for the cottage food industry is Forrager.com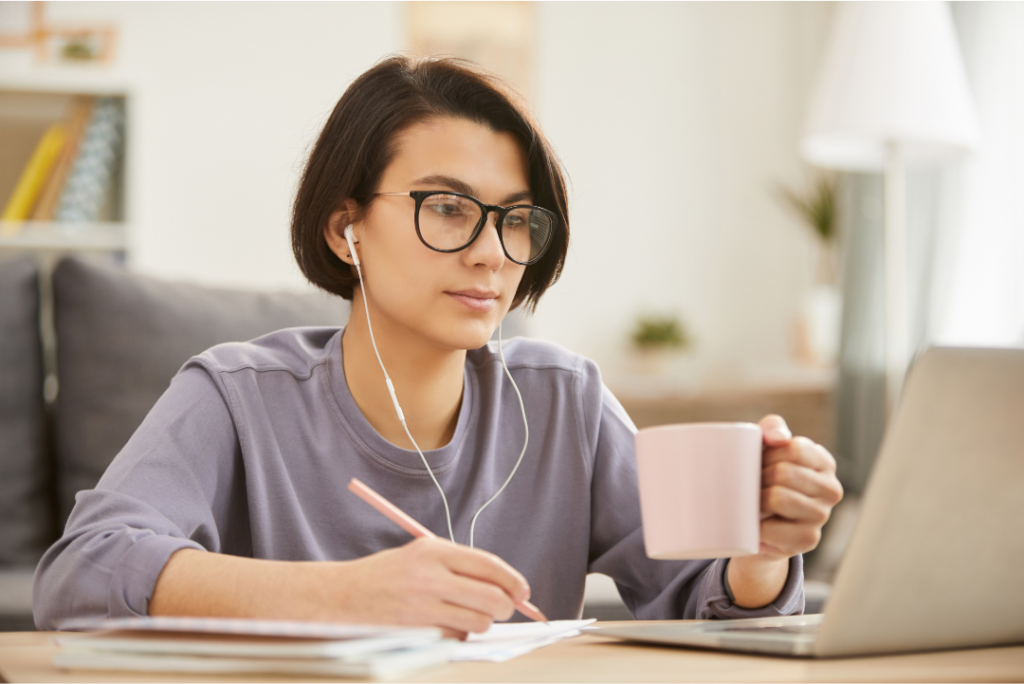 ypists Wanted! If you have mad skills on the keyboard then a paycheck might just be a few thousand keystrokes away. There is a large demand for transcriptionists. According to the website, TranscribeMe.com, "The way we think about data is changing; and now, more than ever, industry leaders are counting on reliable, highly accurate transcription and data annotation for their business."
As a transcriptionist you can work from the comfort of your own home. You will need a reliable computer and internet. 
Expected Pay Range: How much you can make working from home as a transcriptionist will depend on your skill level, speed, accuracy and the amount of time you put into it. The site TranscribeMe.com states that the average monthly income is $250 and its top transcriptionists make $2200/month. 
To Get Started: Do a Google search "How to make money from home transcribing audio," or "work from home as a transcriptionist." 
You can also visit sites that hire transcriptionists. A few companies to consider are TranscribeMe and SpeakWrite.com https://www.transcribeme.com/jobs/ and https://speakwrite.com/company/careers/
Here's a quick list of more side hustles for stay-at-home-moms to consider:
Community Host

Writer

Blogger

YouTube Host

Podcast Host

Wine Ambassador

Chat Agent

Online Course Creator

Medical Transcriptionist

Sell Your Own Crafts

Amazon Seller

Sell Etsy Printables

Start a Specialty Photography Business

Wrap Your Ride: Advertise Other Businesses on Your Vehicle

Teach English to Non-English Speakers 
WARNING: The internet is teeming with savvy scammers. Scammers know you want to make money from home and they can't wait to cheat you. To avoid falling prey to these perpetrators we have put together a few tips to keep you on your toes.
Do your research. If a side-hustle looks interesting, be sure to look into the company and what its offering. If it's difficult to get information about the company and the people involved in the company, let that serve as a warning. 
2. The employer can't wait to hire you. If an employer is trying to rush the process, pressure you to work for them or simply seems a bit overzealous, beware!
3. As the old saying goes, "If it seems too good to be true, then it probably is."
4. The employer wants you to pay them. For some legitimate jobs, you might need to have your own equipment (i.e. computer, phone, internet, etc.). Your equipment to do your job can be a tax write-off. However, if an employer asks for money or tries charging you a fee to come to work, if they want you to pay for  training, certifications, materials or directories then it's time to look for work elsewhere. 
6. If the company offers big payouts for little work, then chances are it's a shady deal.
7. If you think you've been exploited in a work-from-home scam you can call the Federal Trade Commission (FTC) at 877-382-4357
8. ALWAYS do your due diligence!
To get the latest updates on ways to make money from home and how to avoid scams, be sure to sign up for the MomsTown Newsletter. 
Also, be sure to subscribe to MomsTown's newest podcast, How Moms Make Money, hosted by the founders of MomsTown, Mary & Heather!