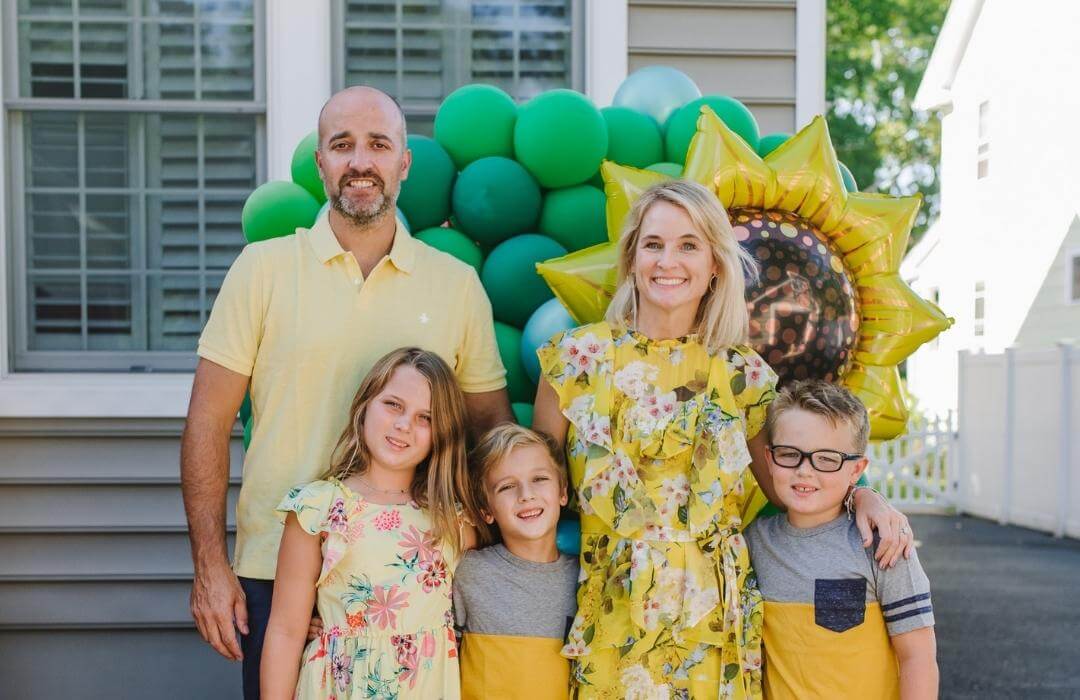 Supercharging Ahead, Meaghan Murphy
Sparks. Bolts. Currents. "Your Fully Charged Life," the new book by Meaghan Murphy serves as this month's inspiration for Supercharging Your Life.
The book by the Woman's Day Editor in Chief starts with her telling the story of how she grew up with the nickname "Grumpy" — A feeling that a lot of us can relate to lately. We have certainly been through, and continue to, navigate difficult times. What we love about her book is the idea that we don't have to remain stuck. We don't have to keep treading in negative waters. She credits her fully charged life and flow of upbeat energy by following one principle: "Every day, every hour, sometimes moment to moment, you consciously choose to act in a positive way or look for the positive in situations." Meaghan shares with us more tips in an excerpt from "Your Life Fully Charged," on pages 16 & 17.
Keeping the positive vibes front and center, we also are thrilled this month to feature a local mom who has created an entire jewelry line based on sharing positive messages, kindness and love. Feather and Rose founder, Lauren Earnest, has a simple business goal: "Our mission is to see females flourish by helping them cultivate confidence, joy, and connection in their lives." We're thinking Feather and Rose might be a great Mother's Day gift!" (Wink, wink!) 
We also want to thank all of the moms sharing their stories with us. We are grateful and supercharged by the emails and the outreach. So much so, we have felt a sense of energy building. We are clinging onto that spark and allowing it to propel us forward. We have found in our conversations with so many moms over the years that there are a few really great tips that help us build positivity and energy. For us there are five really great tips:
Supercharge by Simplicity: Simplify what you can when you can. This might be something as simple as declining an invitation or request.
Perk Up with Purging: Get rid of stuff and clutter and resist the temptation to bring more stuff into your life and home.
Spring Clean Schedules: As the world starts to re-open to a post-pandemic world we're trying to keep our schedules light and airy. 
Gear Up with Gratitude. It's amazing how even the smallest thoughts and acts of gratitude have a way of uplifting your spirit and level of energy.
Clear a Path to Creativity. You have the power to clear out the gunk and create more joy- which leads to more creativity. 
You can also, visit MomsTown365.com to hear episodes of Mom Creators and send us an email if you want to be featured on our podcast. 
Listen: https://momstown-inc-25ead185.simplecast.com/episodes/meaghan-murphy-your-fully-charged-life-part-one
https://momstown-inc-25ead185.simplecast.com/episodes/meaghan-murphy-your-fully-charged-life-part-two