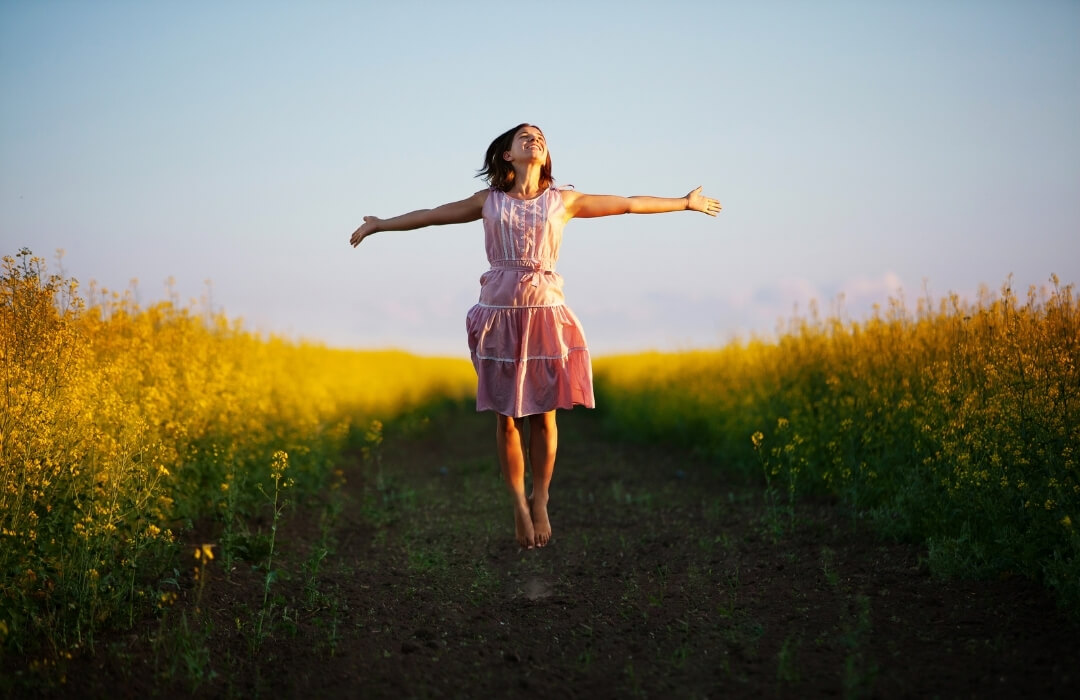 5 Steps to Living Your Wildest Vision
How often do we hear stories about people who reach the end of life only to wish they had lived up to their potential, instead of the expectations of others?
Living your wildest vision is an act of courageous rebellion. 
You  arrived here with an original dream, one wild vision that stirs your soul and lights your heart afire. 
Regardless of where you find yourself right now,  you can choose to rediscover your one wild vision, renew your commitment to a current one, or create an entirely new one. 
What is your one wild vision for your life?  What will you regret if you don't try now? 
When I first moved to California as a single teen mother,  I dreamed of being an actress.
At the time, I didn't fully understand the demands of motherhood. I shelved the pursuit of my acting career, and instead held a 9-5 job while raising my son.
My dream never left me, nor did it die.  It became my guiding light and led me to creating businesses, studying and performing improv. Eventually, everything I did over those years culminated in me becoming a successful public speaker who guides women to play, create, explore and express their one wild dream.
The world was built on the visions and actions of people just like you:  smart, creative, curious, passionate and dedicated mamas.  If you know there's more that you have yet to express, and you're not willing to risk regret, here are 5 empowering steps you can take to live into your wildest vision:
Get Clear
Your intuition is your personal  internal guidance system.  Have you noticed how easy life gets when you follow it?  Find a quiet space and reconnect with your deepest longing, that original dream, then set your intention to make it happen.  Knowing what you want and why it's important to you will help you prioritize and choose your next best steps wisely.
Set Goals & Make a Plan
To bring your wildest vision to life, you need a plan.  Be intentional in planning the steps to living your one wild vision. Consider what you'll need to do to get there. Be specific. If it is to write a book, create a schedule to block out writing time every day. Include realistic deadlines so you make progress. This step is often skipped but it is what brings wild visions to life.
Take Action
Commit to take one action step daily.  Richard Pressfield, author of The War of Art says "the difference between an amateur and a PRO is the level of commitment." In order to achieve that dream, to be a PRO, you've got to be willing to commit.  Through focused and consistent action you will succeed. 
Surround yourself with people you admire
As you embark on your path, you'll need support.  Who celebrates and supports you?  Who reminds you of your own magic?  Who can you learn from?  Make space for the people who inspire you and bring out your best!          
Celebrate Your Wins
Don't dismiss yourself.  Let your wins sink in.  Enjoy the moment.  By recognizing your small, everyday wins, you affirm your ability, magic and power to create.  Every win makes the next win easier.
My one wild vision found me because I listened, took action and trusted the process.  And it didn't happen in one single glorious moment but through a series of steps taken over time. 
If you have the courage to pursue your one wild dream, start now by taking one small step. This is how dreams come alive in real time.
To learn more from Vanessa, check out this interview:
https://momstown-inc-25ead185.simplecast.com/episodes/vanessa-wilde-money-management