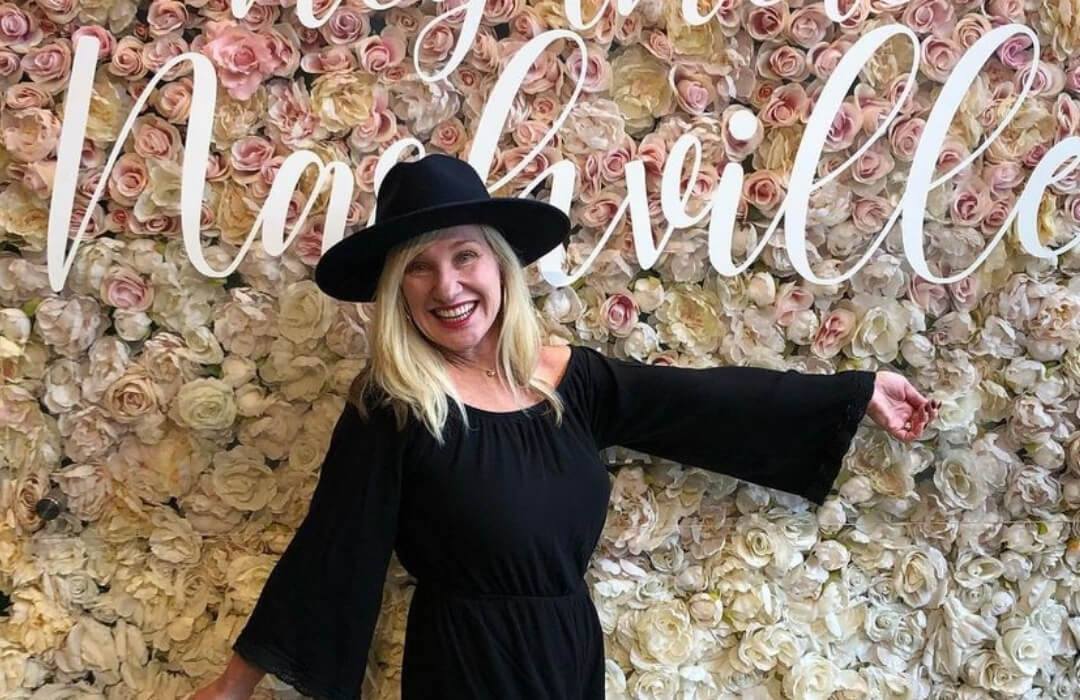 Easy Summer Home Decorating and Design
Summer Living Can Be Easy.
Hello summer! Bring out the Bocce ball and BBQ. What could be better than pure sunshine, long days, and ocean breezes? It's time to give that patio, dining space or deck a freshen-up to liven-up your senses and improve your mood.
Dasha with Sea and Pine Interiors says, "Creating a fun exterior space is as easy as one, two, three. "
Identify your space and ground it with a pattern. Today's outdoor rug selections look as good on the inside as they do on the outside. Her go-to resource is Safavieh (www.safavieh.com). They make an endless selection of patterns and styles that are both durable and affordable.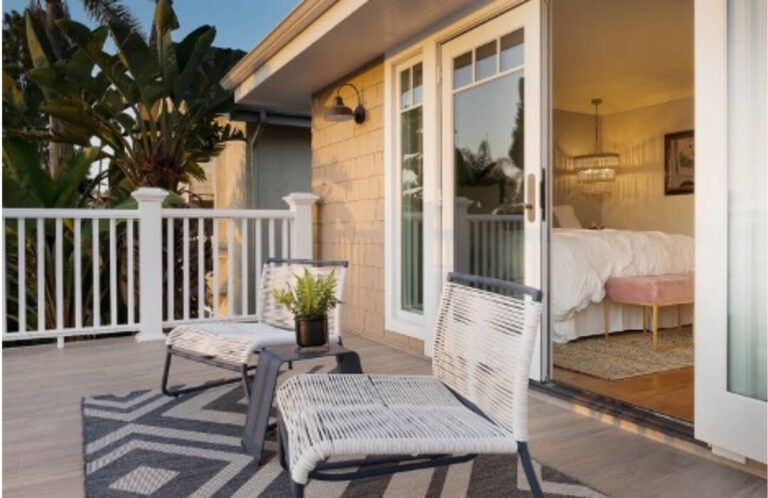 Photography: MinoPro Media Group   |  Deck Design, Sea and Pine Interior Design
Select your furnishings. Look to the interior of your home for inspiration to continue the design theme to the outdoors. This creates a more fluid look between the spaces. Patio Productions (www.patioproductions.com) here in San Diego creates beautiful and stylish furnishings + accessories for any sized space. It doesn't have to all match, and less is more. Just ensure you keep the furniture to scale for the space you're designing.
Furnishings are more than furniture. Consider a cozy throw, graphic pillows for visual impact, a grouping of plants in eye-catching vessels and don't forget the cherry on top, lighting. Hurricane candles grouped together, a bio-fuel fireplace, or a battery-operated table lamp will add to the ambiance and extend the lounge attitude into longer evenings in this wonderful new space.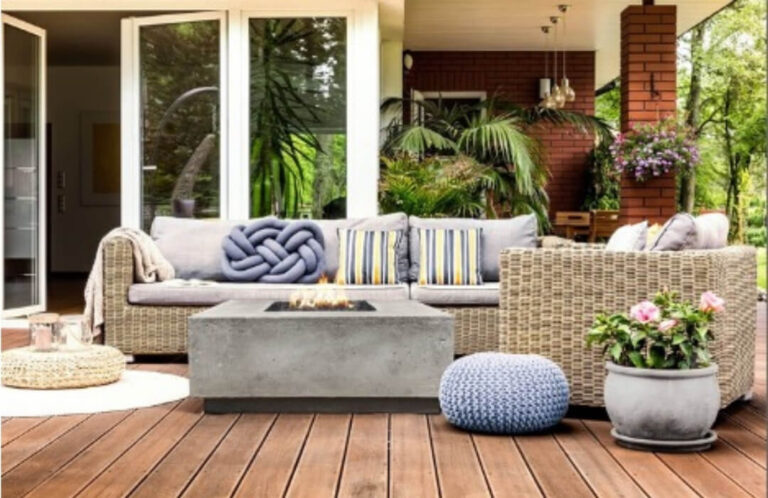 Weather resistant furnishings, small space design | Design by Sea and Pine Interior Design
Photography: Eduardo Contreras, The San Diego Tribune 
Create shelter. As humans we naturally seek and feel more comfortable in a sheltered space. You can create this with a patterned umbrella, a triangle shade canvas, pergola, or even solar string lights that mimic the Footprint of the defined space. If you're fortunate to have a covered patio, a third of your project is already on its way.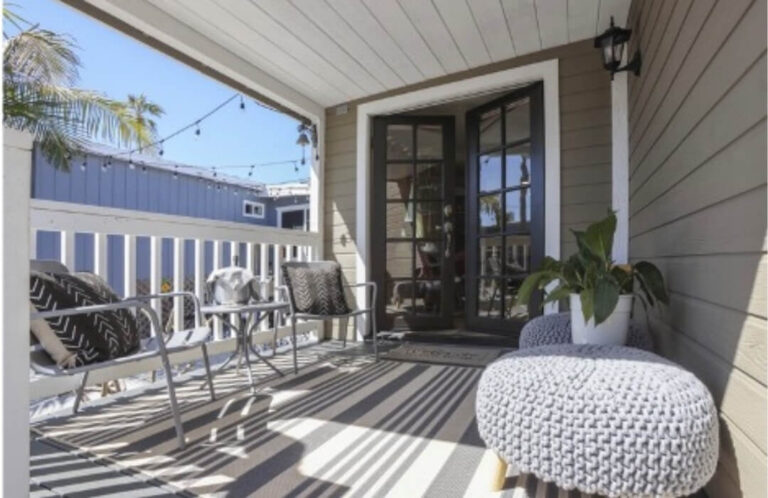 Image courtesy Patio Productions 
Enjoy the process, be bold, and let your personality shine through to reflect this special space. And most importantly, have a happy summer!
Dasha Hervey of Del Mar, CA is the Chief Creative with the award winning, Sea and Pine Interior Design