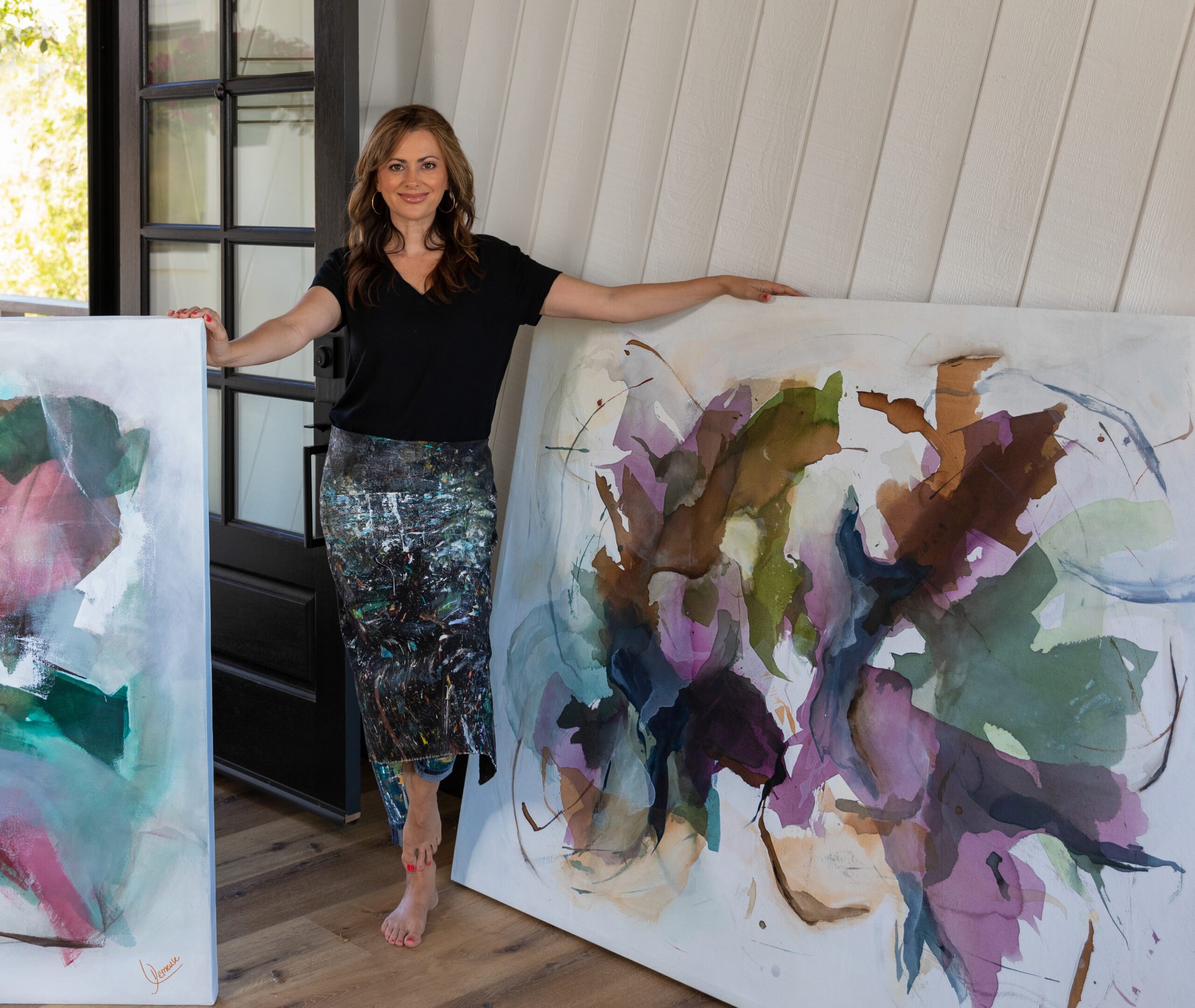 The Power of Paint!
I'm on a mission to bring joy, positive energy and balance into my life and my viewers with artwork that is born out of my deepest love and reverence for life. – Leticia Demeuse
This month's How Mom Made It! feature is shining a light on the love and light of local artist, Leticia Demeuse. Leticia is originally from Porto Alegre in Southern Brazil. She moved to San Diego 18 years ago and says she absolutely fell in love with the city as a 20-year-old traveling with friends. She made San Diego her home in 2004 and now lives in San Elijo Hills with her husband Eddie, 13-year-old son Jordan and dog Milo. We had a chance to ask Leticia a few questions about her artistic journey.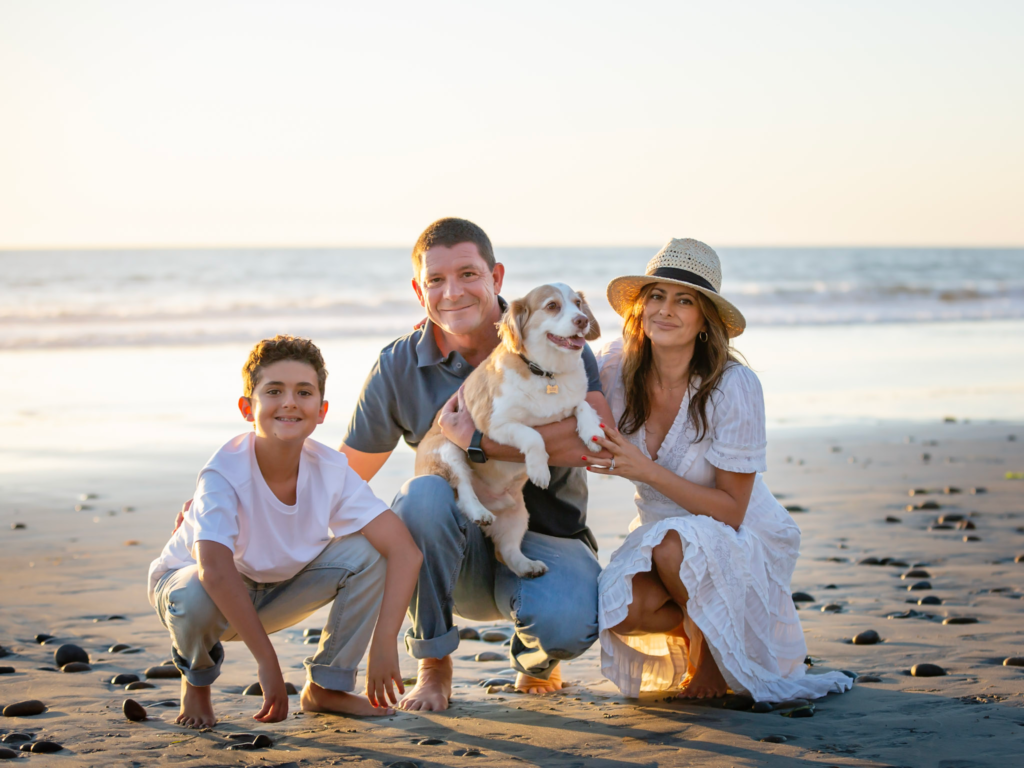 What inspires you most in the creation of your art?
Most of my inspiration comes from human connections and nature. Living close to the beach is a blessing! But I'm also inspired by travel, music, and my lovely son. I love painting because it keeps me aware of the moment and it brings me joy and peace.
Acrylic is my medium of choice and I love nothing more than turning the music on and "dancing" around my canvas.  Seeing the work come alive is a feeling I can't put into words. Having special people fall in love with my work is the cherry on top!
How did you get started as an artist?
I've always loved the idea of communicating through images. As a teenager, I was interested
in everything from fashion to design, from architecture to photography. In Brazil, I majored in advertising and marketing and I also have a Master's degree.
I worked in the communications field before moving to the US. I painted only as a hobby and used to go to classes with my mom. It wasn't until I moved here that I started selling my art and only about two years ago that I quit my part-time job and became a full-time artist. For all these years, I have been taking several classes, here and in Brazil.  I still love to learn new processes and techniques!
It's so cool to know that my work is in so many homes, not only in San Diego, but all over the country, and I have collectors in Italy, England, Paris, and Brazil 
Tell us about your art. What does it mean to you?
Despite the many problems my country of origin has, it still manages to have some of the happiest people on earth. And, that inspires me to express the love and appreciation I have for life in my paintings.
I believe in the energy that everything around us has. If the energy is uplifting, it will have a huge impact on your life. Energy applies to people, things, and of course art. That is the power of art. Art is one of the highest vibrating items in someone's home. A favorite quote of mine is, "Invest in a collection that uplifts you and your world will be affected positively."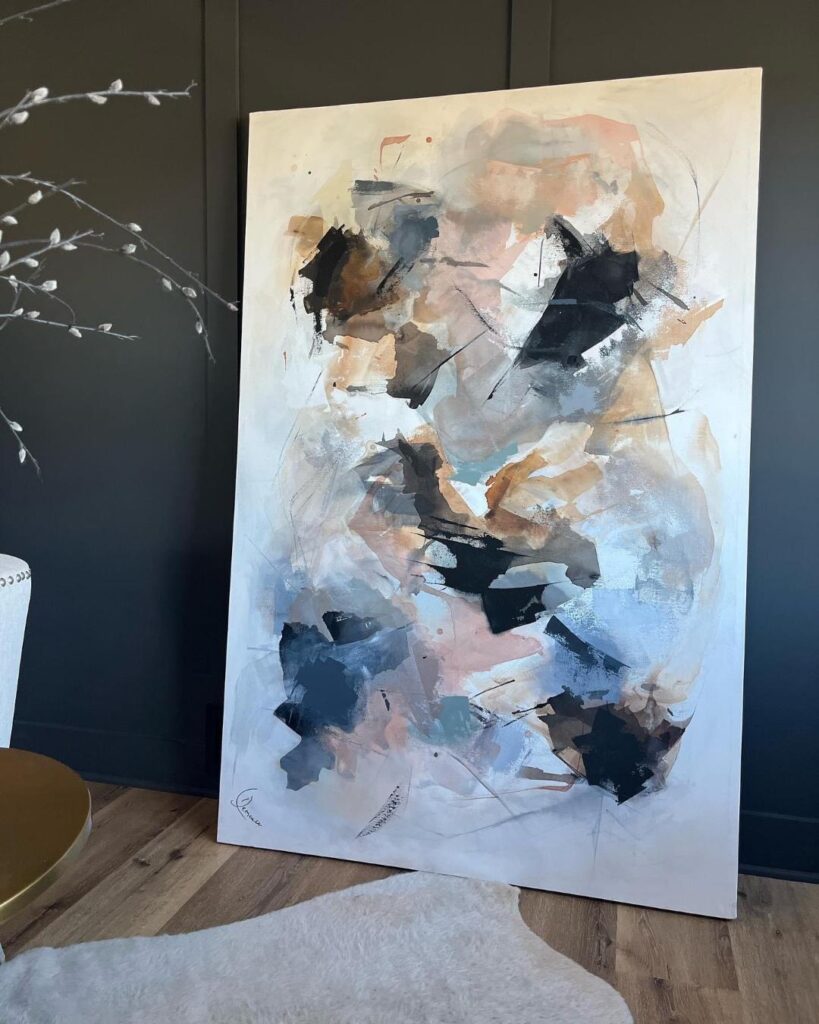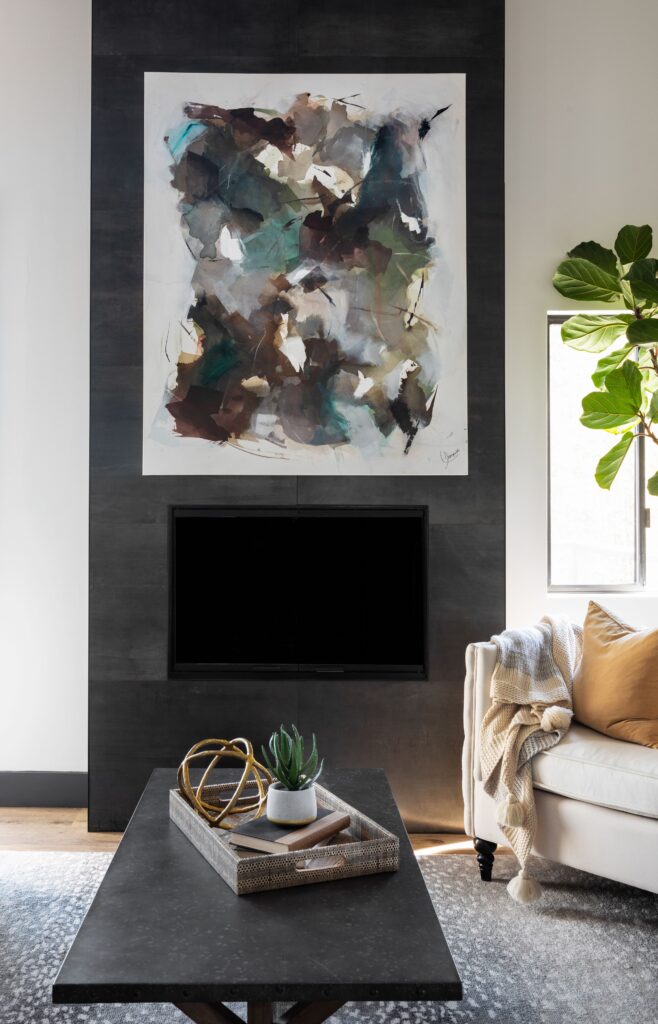 What has been the greatest joy of creating works of art?
I love when I get to meet my clients and see where their artwork lives. It makes my heart sing to see how my art can bring joy to the people that choose to live with it. Receiving cards and notes, and a simple message from my clients expressing their contentment and gratitude makes my day.
One client wrote to tell me a beautiful story. 
Leticia, 
The women in my family pick a word at the beginning of each year that they want to speak over their lives and carry with them from day to day. The word is supposed to be something they want to focus on, maybe something that challenges them or something they want to bring more of into their lives. 
Well, my word for 2019 has been "Joy." Leticia, I kid you not, I had no idea that your painting even had a name, let alone what it was. After Aaron and I purchased the artwork yesterday, we were carrying it to our vehicle, and it wasn't until that moment that I saw "JOY" in big letters on the back. I couldn't have been more sure and more EXCITED about the new painting that we bought to hang over the couch in our living room–the focal point of our home, Joy.
I just thought you might like to know how that particular piece has touched our lives. ❤"
What has been the hardest part about building your business?
For me, one of the hard parts about being an artist is that it can be very lonely. That is why it is so important to be part of a community. Also, getting the work in galleries can be extremely hard because of the number of talented artists out there. I am now represented by Galeria Gravura in my hometown and A Galley in Palm Desert, of which I am very proud to be among so many amazing, established artists.
I got to where I am today after many years of showing up consistently for my art practice. It was not a fast journey but, I enjoyed every step of the way. The challenges are what make life interesting and when you learn how to look at them as lessons, they became part of your story, and you grow and expand as a human.
What tips would you offer to other moms who are thinking about turning their creativity into a business?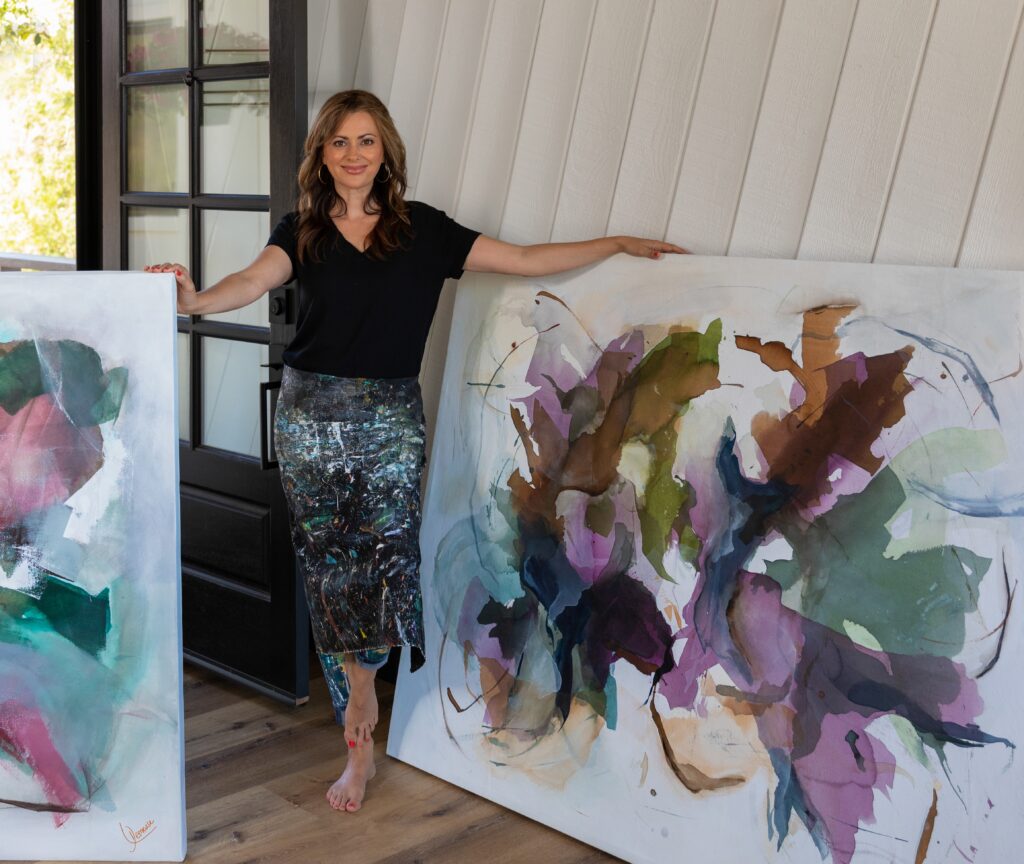 I would say if you're good at and love what you do, start now. Don't wait for the perfect scenario to start a business because that will never happen. Here are a few tips: 
Find people who inspire you. 

Find someone who has already accomplished what you want to do. find a mentor. 

Keep improving your craft. There is always the next level, so being humble enough and understanding the power of learning is very important. 

Keep taking care of yourself, nourishing your soul.
Lastly, as Henry Ford said, "Whether you think you can, or you think you can't – you're right. Success is a mental game and mindset is everything, so quit thinking of all that can go wrong and start thinking about, "what if it works out?"
What would you like readers to do?
Visit my website to learn more about me and see pictures of my work. I am not selling through the website as of now, so for any questions or to inquire about purchasing, please feel free to call or text me at 858-525-3589 or email me at [email protected]
To see current works and more of a behind-the-scenes, follow me on Instagram at @leticiademeusefineart
Also, a special for SEH residents:
I deliver my art to SEH clients' homes and allow them to keep it for 48 hours before making a decision to buy. I want to make sure my clients absolutely love my work and see it in their space and in their lighting before deciding to buy it.
I have many pieces on sale for SEH residents ONLY and would love to offer 30% off any works from my latest series, for the month of September
I absolutely love this community and I'm very grateful to be surrounded by such empowering, smart, and kind women, so I want to do something special for you! SEH moms rock! 
Let's keep on supporting each other and chasing our dreams, big or small.