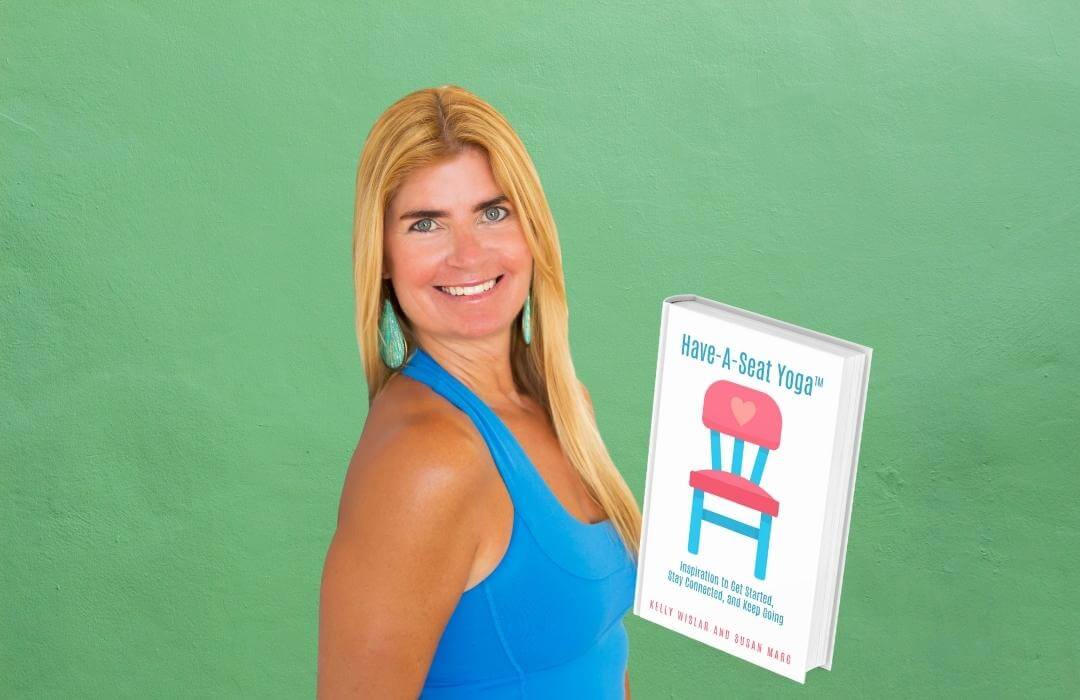 Mom Launches Unique Yoga Program & Business from Her Chair
My journey with yoga began at age forty-five, while recovering from thyroid cancer. At the time, I had three children, ages 16, 15 and 12; I was lucky to be a stay-at-home mom devoting most of my time to looking after my family. Our lives changed abruptly when after three surgeries and radiation I was left with very little energy and unable to do the things I had before to ensure our household ran smoothly. I had always been active and enjoyed a variety of physical exercise but didn't feel I had the strength to jump back into my normal routine.
I discovered a yoga class in my neighborhood that allowed me to gradually regain my strength not only physically but emotionally and spiritually, as well. I was hooked. It became part of my daily routine and in 2016 I got certified as a yoga instructor. I soon realized the need for the benefits of yoga for people who might not have the physical capabilities to get onto a mat, so I developed my seated yoga program, Have-A-Seat Yoga. The program provides all the benefits of a traditional yoga class, only done from a chair without the need for any props or special clothing.
At first, my teaching focused on the senior population — I got such joy helping them to not only feel better physically but also to see how it improved their mood by alleviating anxiety and depression and giving them a sense of calm and optimism. I saw a need for people to be inspired to try something new that might seem unattainable by giving them the tools and encouragement necessary, so I created a corresponding book of inspirational messages that came out in January 2020, two months before my business came to a screeching halt due to COVID-19.
Suddenly, millions of people were working from home. I saw a new need for people to adapt to their new situation, stay connected to co-workers and customers so I began teaching to corporations via Zoom in April of 2020. Being able to take something I had built and put my whole heart into, now with the ability to reach more people than I could have ever imagined via Zoom, has been the realization of a dream I had from the very beginning – to share the benefits of seated yoga with everyone.
Kelly Wislar is the author of, Have-A-Seat Yoga™: Inspiration to Get Started, Stay Connected, and Keep Going. Find her at www.haveaseatyoga.com.
Listen: https://momstown-inc-25ead185.simplecast.com/episodes/ep-91-kelly-wislar-have-a-seat-yoga