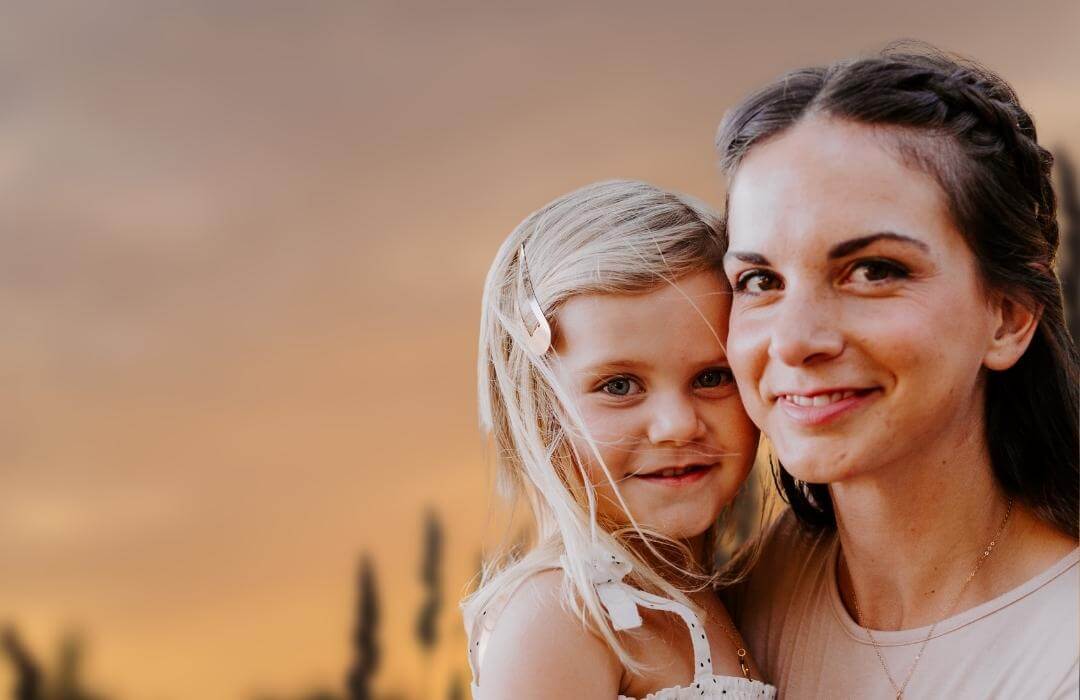 Mom & Daughter Making Money with Homebased Jewelry Business
Lauren Earnest is a mom and creator living in Carlsbad, California. She is the owner of Feather & Rose, a jewelry business for women and littles. She specializes in creating gemstone and gold-filled jewelry that has special meaning and affirmation, and is known for her mother-daughter bracelet sets.
We asked her to answer a few questions about how she launched her homebased jewelry business with her daughter. Here's what Lauren had to say…
How did you turn your love for jewelry making into a business?
I started Feather & Rose when I was looking for a fun activity to do with my daughter. Jewelry making was something that we both enjoyed, and having matching jewelry was a fun way to feel connected. From there, Feather & Rose was born!
Many of your pieces include positive affirmations. Words are powerful. What do you hope to accomplish with the words moms wear when they put on your jewelry?
We believe in the power of words of affirmation as a means to build confidence and self-worth. When I first became a mom I had a difficult time adjusting to my new role – I questioned my every move and felt like I was doing it all wrong. I truly leaned into the affirming words of others and positive self-talk to build my confidence as a new mom. We want every female to recognize her unique talents, to trust in her abilities, and to know that she is precious and beloved.
Can you tell us more about the pieces that you create?
We have layering necklaces, stacking bracelets, and earrings. We are most known for our mother-daughter bracelet sets. I handcraft each piece at my home in Carlsbad. I use only gold-filled chains, links and clasps as these will not tarnish or irritate skin. I use a lot of gemstone materials which I love working with because of their healing properties and special meaning. The gemstone's meaning helps me create the affirmation or note of encouragement that is included with each piece.
What are your business goals?
Our mission is to see females flourish by helping them cultivate confidence, joy, and connection in their lives. We also want to support women on a global scale. 10% of all sales is donated to Carry the Future, a non-profit that provides critical aide to refugee families in need including supplying baby carriers, newborn supplies, and funding projects that create women-friendly spaces.
Finally, what fashion tips do you have for us moms who could use a little
update to our style?
Absolutely.
1)    Invest in a good pair of jeans – swap the leggings for a pair of jeans that are comfortable but fit you in all the right places.
2)    Accessorize – throw on a pendant necklace or a cute hat, it goes a long way!
3)    Layer with a cardigan – keep on the casual T, but a nice cardigan suddenly makes you look a little more put together.