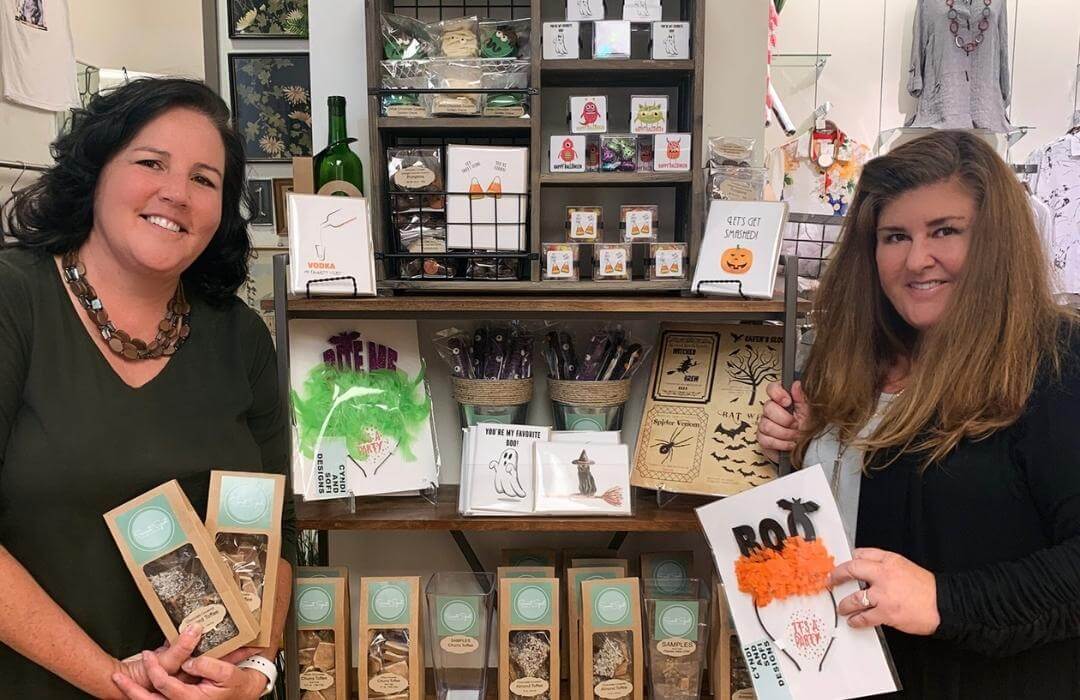 Mom Makers Turn to Collectives for Selling their Goods
What do you do when 90% of your business disappears overnight? You get creative and go collective!
Lynette Meyers, founder of Cyndi and Sofi Designs, and Cathy Hall, founder of Sweet Spot Toffee & Treats, were both happily running their respective business – both of which relied heavily on events and farmer's markets – when COVID-19 hit and shut down their main sales channels.
Meyers, a longtime Carlsbad, California resident, started her custom event and card business in 2006, and garnered a reputation for beautiful holiday cards, wedding and party invitations, menus, custom party favors, and more. 
Hall, a longtime Encinitas resident who had formerly run a children's resale shop and managed several Nothing Bundt Cake locations, had just started her business after 20 years of making toffee and sweets for friends. After getting her Cottage Food license in March, her plan to secure a spot at a local Farmer's Market went awry when Farmer's Markets closed down. Even though markets eventually reopened for essentials only, their space was limited, leaving no room for new vendors.
Where do two creative Makers go with great products and nowhere to sell them? Enter collective retail! Adore Boutique Collective opened a location at The Forum in Carlsbad – Meyers and Hall heard about it and quickly jumped on the opportunity to rent a small section designed for local makers. Adore houses 50+ micro-boutiques. Cathy sells and samples her toffee daily. Lynette sells notecards and other non-personalized items, although the bulk of her business is still from custom orders.
Their first month at Adore was such a success, they decided to rent a second space at Local Niche UTC, another collective business. Find them at one of the locations to see their items in person and try a piece of mouth-watering toffee!
Cyndi and Sofi Designs, [email protected] or call 760-492-8754.
Sweetspot Toffee & Treats, [email protected] or call 760-717-2753.
Listen: https://momstown-inc-25ead185.simplecast.com/episodes/lynette-meyers-cyndi-sofi-designs