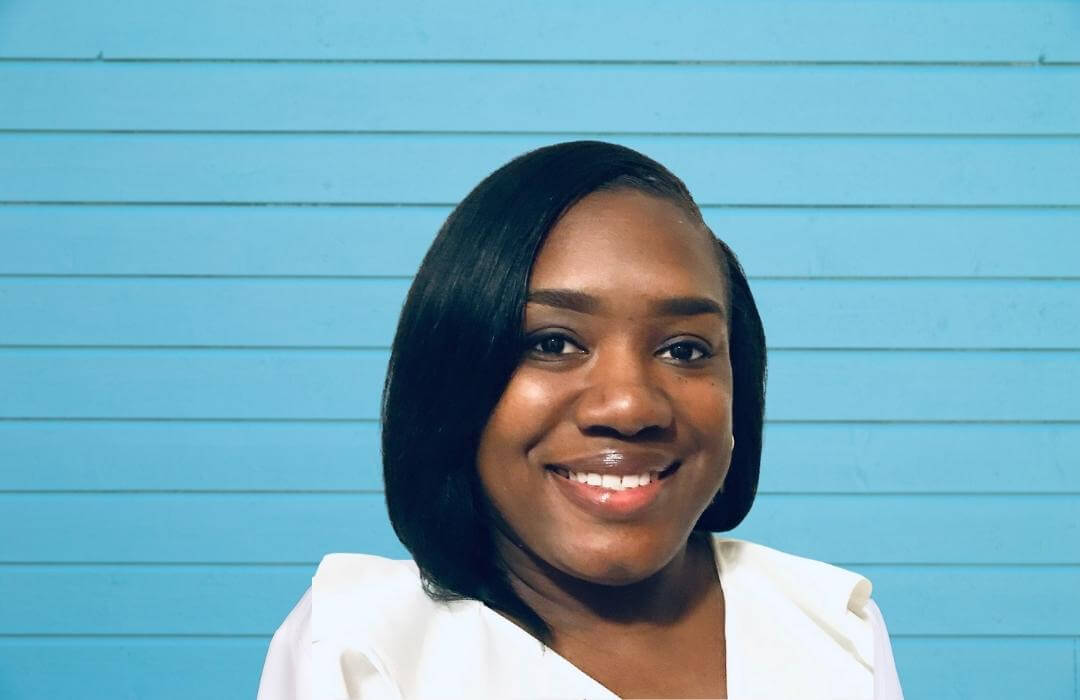 The Mom Project's RISE Program Helps Moms Get Better Jobs
RISE, offered through The Mom Project, is a scholarship program committed to accelerating equity for moms of color, providing access to upskill certifications while harnessing the power of community, support and job placement—all in as little as three months and at no cost to participants!
One of the moms who received a RISE scholarship is Nicole Route. Nicole recently joined us on MomsTown365, The Daily 10-Minute Podcast for Mom Creators. Nicole shared how the program gave her the ability to create a professional life that works for her and her family. Nicole completed the Salesforce tech certification program. It's enabled her to get a better paying job, work remotely and take charge of her career. Here is a part of that conversation:
Q: Nicole, thank you for joining us to share your experience. What are your thoughts about the RISE program?
A: The project is awesome. I personally joined the project after I saw it posted on LinkedIn. The project has just been nothing short of amazing. What was so amazing about the project is that I'm a mom, of course, and I was able to do it from home and in just a short period of time. It didn't take me long to take the course, study and ultimately take the exam.
Q: Is this program strictly in the technology industry?
A: Currently, the course that I took was in the technology industry, which was Salesforce. They do also offer a Google certification course.
Q: How long did it take to go through the program?
A:  The course was six weeks, but it's flexible. I completed the course in seven weeks.
Q: How does your new job compare to your past work experience?
A:  I come from the oil and gas industry and I was doing procurement with oil and gas. So this is totally new to me. I now work with Salesforce. I've used Salesforce more on the back end, not on the front end. So this is very exciting for me. I'm working remotely but you have the option to choose to work remotely or in the actual office or both. It just depends on you, the company that is interested in hiring you and your career goals.
Q: What has been the best part of upskilling and getting a new job?
A: It was very important for me when I decided to do the upskilling course, that I have flexibility. It was also very important to me that I work remotely. Like I said, I've been in the oil and gas industry and the nine-to-five schedule had become a nine-to-nine and the days began to run together. I didn't want that anymore for myself or my family. So again, working remotely and being able to take this course on my terms has meant everything to me.
Q: We understand RISE is a scholarship program so that moms can take these courses and get the certifications that are normally cost-prohibitive?
A: Yes. Serena Williams (yes, that Serena Williams, the tennis player) actually is the driving force behind getting the scholarships funded.
Q: Finally, what has this journey meant to you and your family on a personal level?
A:  Hands down. This has been the holy grail for me and my family. One:  It changed our dynamic. Two: It changed my income. And three: It gave me and my family the freedom that we've been looking for.
Call to Action:
For more information about RISE or The Mom Project, visit TheMomProject.com/RISE or head over to MomsTown265.com and listen to episodes #52 with Chandra Sanders and #72 with Nicole Route.
Listen:
https://momstown-inc-25ead185.simplecast.com/episodes/nicole-route-rise-certified-recipient