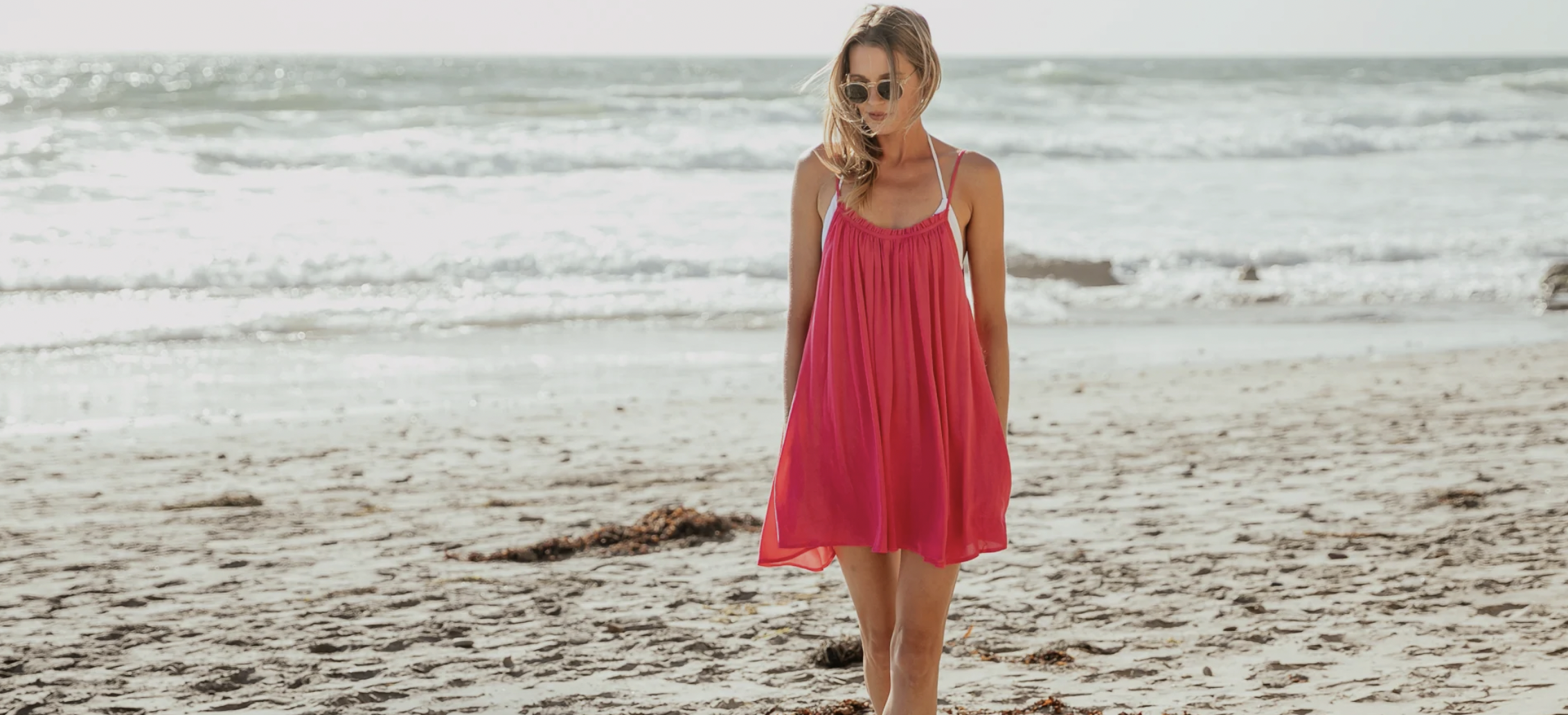 Local Moms Bet on Bette?
Local moms, Chris Castellani & Hillary Boyd, are spicing up summer with beachy glamor! This month, MomsTown is thrilled to share the story of how Hillary and Chris took an inspired idea, started small, and launched their coastal lifestyle brand nationwide.
Their brand is Bette.
This is their story: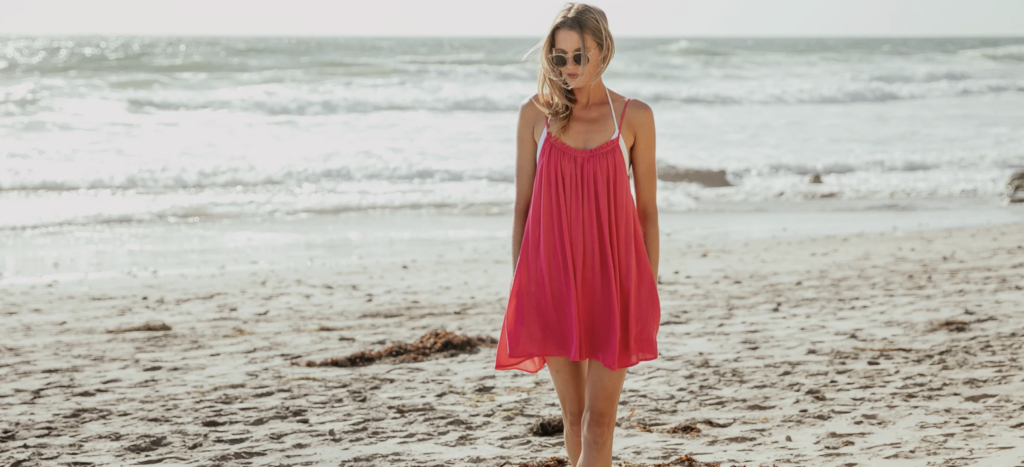 What type of business is Bette?
Bette is a coastal lifestyle brand with Southern California roots founded bytwo Encinitas local moms, Chris Castellani & Hillary Boyd. We make colorful, easy-to-wearbeach cover ups, caftans and accessories. Every style is designed to make you feel care-free,confident and glamorous.
What sparked the idea to start Bette?
Our love of the beach and the casual coastal lifestyle brought us together back in 2016 when we met in a kindergarten classroom as our first-borns were starting school. Living in a coastal town, we spent many beach days watching our kids play in the surf and enjoying countless San Diego sunsets – we ❤️ a good sunset!
We are both driven "type A" people and often discussed the idea of starting our own business together. We went through so many different ideas (over so many spicy margaritas) and then in 2018, while we were schlepping our kids to and from the beach, we started dreaming up a cute lifestyle brand that embodied the beauty of living on the coast. Colorful patterns, easy to wear styles and lightweight fibers that bring a little glamor and elegance, without being too serious. But what would we call it?
We wanted to come up with a name that had meaning. Bette was Hillary's grandmother's name. Bette believed in living the good life. She loved vacations, relaxing, connecting and just having fun with her family and friends.
Bette believed in balance. She saw the humor in things and allowed herself to have fun!! This resonated with us so much – we are all Bette (or can be). So hit pause and breathe deep. Look around to see the beautiful colors and feel the breeze. Just like you do on vacation, take a moment to soak it all in every day. And so Bette began…
Although we both have over 20 years of experience in sales and marketing, this was our first shot at building our own brand. We met with anyone who offered to give us advice and tried to soak  in as  much information as possible. We didn't quite know where to start, so our first photoshoot was at our local beach and we hired our babysitters to model for us – they were such good sports (and beautiful too!)
We've been lucky enough to have amazingly supportive and talented friends to help us out along the way to build the brand we envisioned.
What gives you the greatest joy with regard to running your own business?
We love a moment where we see a Bette "in the wild"-  like at Cardiff beach on a woman (who we've never met before) just strolling down the beach. Or one of our cute clutches sitting beside someone at one of our favorite restaurants. It feels good to know that other women enjoy what we make as much as we do.
Another fun part of owning our own business is connecting with all of the smart and amazing women in our community. Everyone is so incredibly supportive of each other, so intelligent and inspiring. We feel very lucky to be a part of such an incredible group that we continue to learn from every day.
What brings on the greatest headache(s) in running your boutique?
Well COVID has certainly brought the largest challenges to our business. Delays in manufacturing have caused us to miss deadlines, however we've been able to pivot, like the rest of the world, and make the most out of it.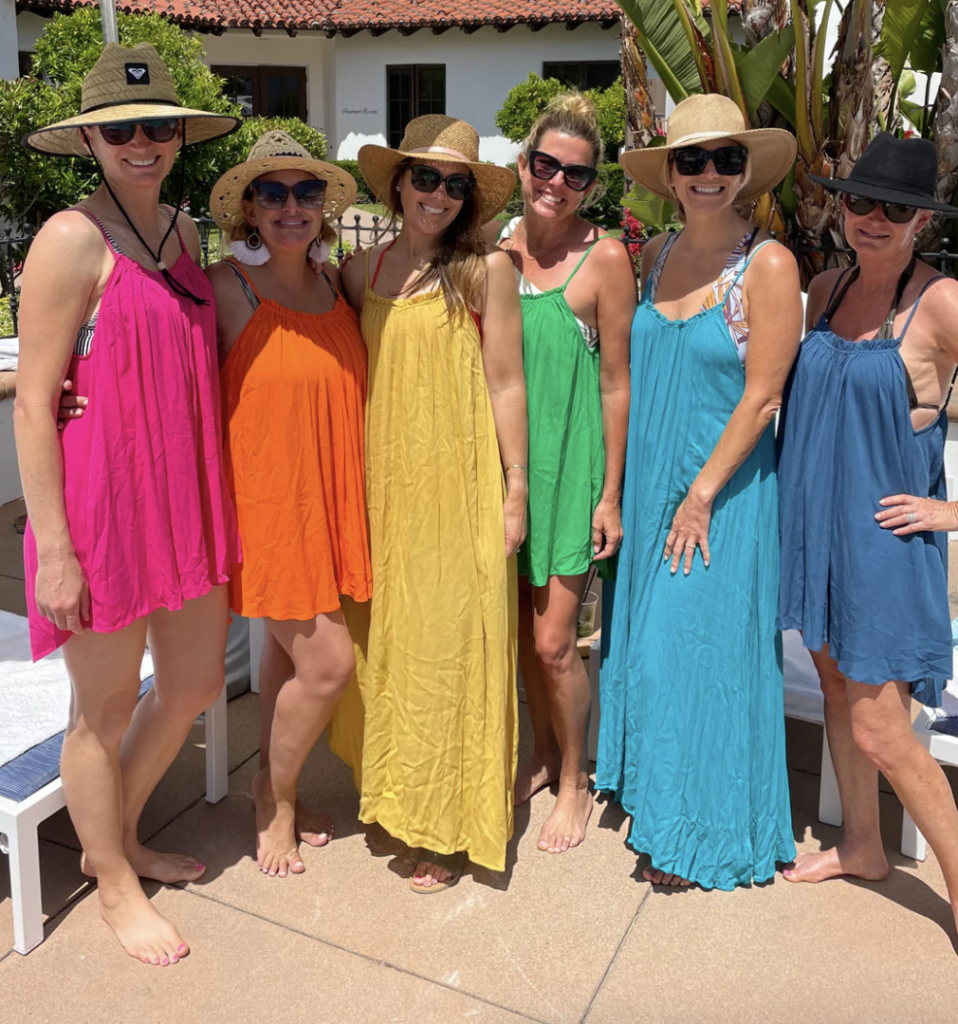 Was there ever a moment when you wanted to throw in the kimono and give up?
Ha! Yes, the day the world shut down definitely had us second-guessing ourselves. Who was going to want to wear resort wear when they were locked down in their homes?!
We had really just started to gain momentum, selling to boutiques across the country, when all of a sudden all of the orders were canceled.
But like most small businesses, we held on tight and waited it out until the world slowly opened back up. We were very fortunate to be able to continue to sell online and we had already built an amazing group of loyal customers who really supported us through the tough times of COVID.
What gets you through the tough times?
Of course owning your own business has its daily challenges, but the community of amazing women around us really keeps us going. There are so many women here that are good examples of hard work and success. Juggling mom-life and a business is hard and we have to depend on each other a lot to get it all done.
We are lucky enough that we can reach out to other women entrepreneurs to help us figure out a problem or just brainstorm ideas. It would be nearly impossible to try to start a business on your own without the help of people who have been through it before. We try to learn as much as we can and always help  out another business owner whenever we have the chance.
You offer an online shop, and you also operate a pop up in Hillary's garage?
Yes, you can always shop Bette online at shopbette.com any day or night  and we ship for free anywhere in the US! We are also sold in boutiques across the country from California to Florida all the way up to Martha's Vineyard. You can shop locally at Paint in Encinitas, MSorelle in Encinitas and the Spa at La Costa. Once a month in the summer we do a trunk show at La Costa as well.  Occasionally, we'll do a special locals-only sale at Hillary's house. You have to sign up for our emails to know when the next locals-only event will be. To get on the list, go to ShopBette.com.
A lot of moms dream of starting a pop up or running a boutique. What advice would you offer to a mom dreaming of starting her own pop up/ shop?
The hardest part is the first step. There are so many excuses as to why you can't do something or that the time isn't right, but truthfully once you take that first step and believe in yourself, you've gotten past the hardest part. Your idea doesn't have to be perfect from the start and learn to make adjustments quickly. The biggest advantage to being a small business owner is that you can make decisions and act on them quickly, instead of waiting on a team of people for approval.
What summer fashion tips would you like to share with us?
Color, color, color! Have some fun this summer and add lots of color to your look. We have a saying – "I'm nicer when I like my outfit" – it's on all of our hang tags- because it's true! Wearing that perfect shade of pink to give you a healthy glow, or a blue that makes your eyes pop, just makes us feel more confident and brings a big smile to our face. It makes you feel good and when you feel good about yourself you are a happier person.
Anything else you'd like us to know?
Bette isn't just a lifestyle brand, it's a way of life. We love the sand in our toes – the breeze in our hair – big belly laughs – time with people we love – a good spicy marg – life in San Diego and never taking ourselves too seriously. We try to embody this feeling in everything we do.
Website: shopbette.com
Contact: Chris Castellani
Hours of Operation: 24/7 – shop online anytime you want!