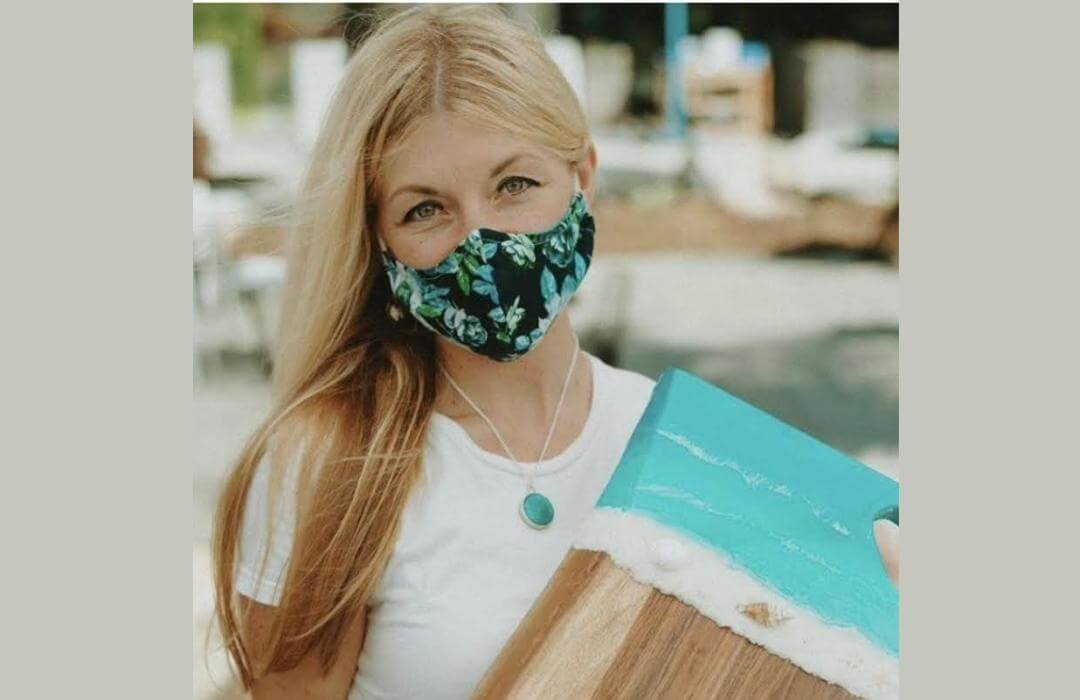 Mom Turns Epoxy-Resin Art & Jewelry into Thriving Business
I'm Tiffany Camejo, founder of One of a Kind! I live in San Diego with my husband and teenage daughter, Kayla. I specialize in creating epoxy-resin art and jewelry. All of my art is nature-inspired, specifically ocean and floral themes. Being One of a Kind, I always strive to find unique pieces to turn into art.
When I first began creating resin art and jewelry back in 2019, I was having so much fun creating art I had no intention of selling any of it. It wasn't until friends began asking if they could buy my products. I felt so insecure about sharing my work but hearing their positive feedback filled my heart.
When the quarantine hit, I wanted to keep selling so I opened an Etsy store and with every new order my passion grew which encouraged me to sign up for my first craft show. It was so successful my husband decided that we should rent a retail space in Local Niche Mission Valley Handmade Collective.
Now, after only a few months, I participated in over ten artisan markets and I am now in five retail stores: Local Niche Mission Valley & UTC, Adore Boutique Carlsbad Village & The Forum Carlsbad, & Di Torr in Hillcrest.
Some of the challenges I faced were after working in restaurants for 20+ years, starting a business from scratch was a challenge. I created the art and still had to build my brand, set-up an online store, take photos and write product descriptions. The vendor markets were also new to me. Aside from selling Girl Scout cookies with my daughter, I had no idea how to be a successful vendor. My daughter and I bonded over and she was a huge help with everything from marketing to building displays.
My business has sparked a family affair. My daughters' entrepreneurial spirit has been ignited and she now sells her jewelry designs as well as managing my social media accounts and my husband has collaborated with me on pieces with his laser engraver.
I am grateful for my support system. I would not be where I am today without the support from family, friends and fellow artists and I've learned to take time for myself, focus on personal development and adopt a wellness routine.
Listen: https://momstown-inc-25ead185.simplecast.com/episodes/tiffany-comejo-one-of-a-kind-designs