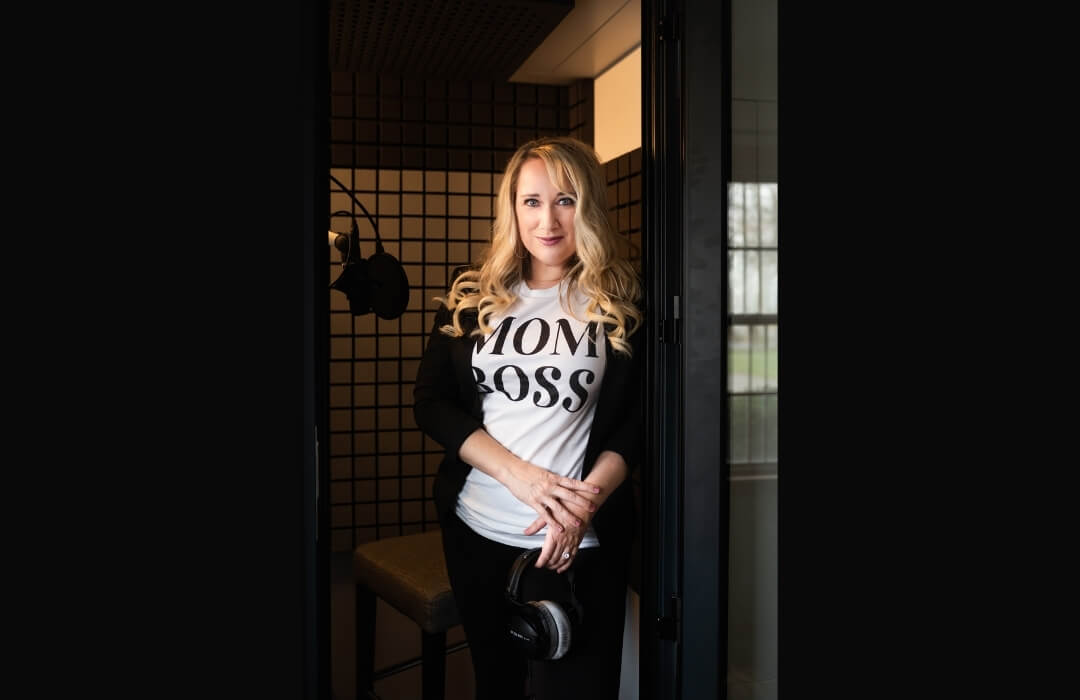 The Mom Behind the Machine: John Deere Selects a Mom as the Voice of the Company
John Deere Selects a Mom to Plough through its Commercials
She's the Voice of John Deere!
Another amazing mom creator joined us in-studio to talk about how she created the career of her dreams by turning her voice into a business while working from home. Here's her interview.
Heather:
My husband and I were watching TV in bed last night and all of the sudden a John Deere commercial came on and I said, "I know that voice, we're interviewing her on our show tomorrow!"
Welcome to the show, Christy Harst. Tell us how you got started in the voice over industry.
Christy
When I was 12, I decided I was going to be the next Barbara Walters. I went to college and majored in broadcast communications. And I did a ton of internships at radio and television stations. When I interned at MTV, in my last quarter before graduation, I realized that I no longer wanted it to be the next Barbara Walters.
So, I went to work in the nonprofit world of doing events and marketing. But, I started to realize I was missing something in my life. I was missing that passion I had for performance. And, when I was working at the city of Cleveland, I started looking for and getting an agent to represent me and I did. I started getting auditions for on-camera and voiceover work.
Then I got married and we started a family and we realized daycare would take an entire salary to pay for so we committed to build a makeshift studio in our basement. I started to learn more about how to market myself as a small business owner and now I've been doing this full-time for seven years.
Heather
I, too, left broadcasting when I had my first baby.
Mary
When Heather and I met, I was hosting an internet radio show for entrepreneur magazine. She started MomsTown, an Internet radio show. She connected with me and we happened to live three miles from each other in the same zip code! What was your makeshift studio in the basement like?
Christy
We were tight on funds, so I took moving blankets from Home Depot and my husband and my dad put together these PVC pipes. And we used shower curtain rings and punched holes through the moving blankets and just made like a box in the corner of my basement. I did get lucky because I had a friend who agreed to invest in my business and she loaned me money to buy a computer, a mic, all the equipment set-up I needed. I eventually paid her back
Now, I have a really nice studio brick studio with a door. And when you push up the handle, it vacuum seals you in. And I've got a really nice mic and I've worked really hard to get me to the point where I am a female voice for John Deere. You can hear me on the World Series or Monday Night Football.
Mary
What do you believe, with hard work aside, helped you be so successful?
Christy
I found that I listened to what the universe was telling me, which was, this is not you. You need to do what you're passionate about. And, I am so grateful that I have a supportive husband, supportive family and friends, and the ability to wake up every day and do what I absolutely love to do because it's not a job, it's a dream come true.
To hear the complete interview, go to: https://momstown365.com/episodes/christy-harst