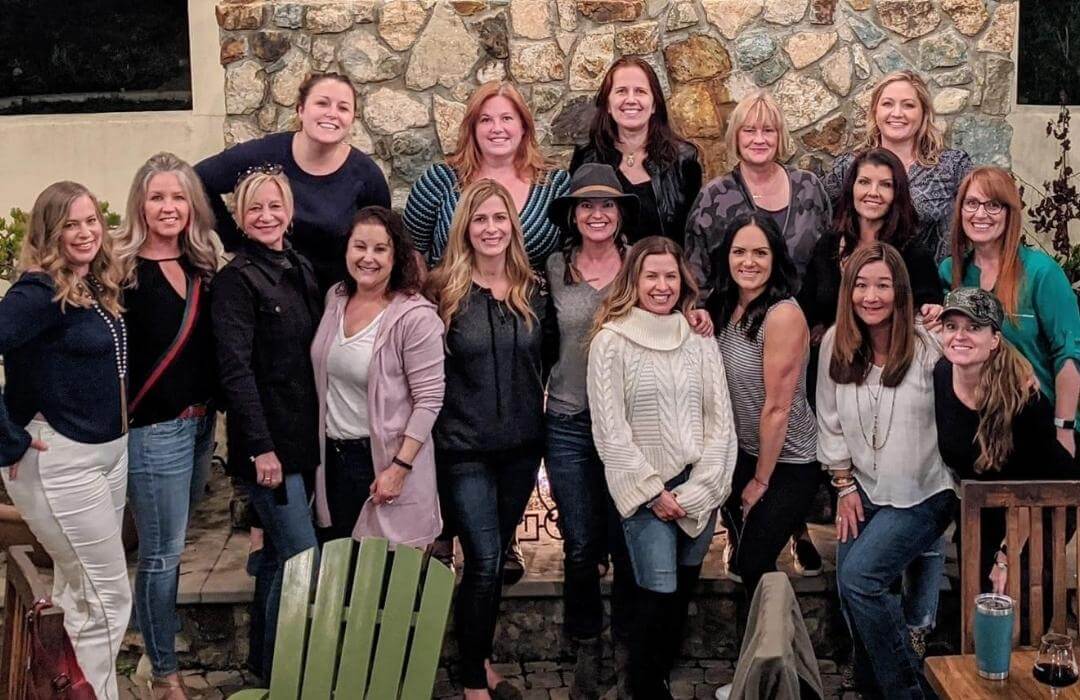 The SHEs of San Elijo Hills – Local Moms Making Connections
Magic happens when women start making connections. The SHEs of SEH – a thriving Facebook group of nearly 2400 women – is a great example of that special kind of magic you can create by bringing women together.
When Melinda Staab, mother of 3, moved to San Elijo Hills, she wanted to meet new people and found herself constantly in need of recommendations and referrals, so she started a private Facebook group "The SHEs of SEH." It was the perfect place to connect, ask for and receive local recommendations.
When the Cocos Fire of 2014 started and much of the community was evacuated, The SHEs of SEH Facebook group took on a life of its own and became a critical resource. Residents who stayed home were able to post photos and share real time updates with other members. They also took it a step further by helping each other out – checking on pets and other concerns.
By the time the evacuation orders were lifted, The SHEs of SEH had grown to over 1,000 neighborhood women. When residents returned safe and sound, Melinda and other SHEs used the platform to collect donations for those who were not so fortunate. When all was said and done, they had collected thousands of dollars for several local families who had lost everything in the fire.
Through the years, The SHEs of SEH has grown and continues to be an incredible resource for sharing local businesses, making friends, supporting causes and building community. In 2020, Melinda and a fellow member of the group, Maggie Slater, saw a profound need to help local businesses and families impacted by the pandemic. Could they find a way to connect users of this group in a more meaningful way, and to build stronger connections and help support local businesses in the community?
After months of planning and building, Melinda and Maggie launched The SHE VIP app in December 2020. Members can download the app, shop exclusive deals, promote their business, share reviews, earn rewards and so much more. It's a fun way to shop local, support neighbors and build community while getting exclusive, member-only offers.
If you haven't joined yet and would like more information, visit www.theshevip.com and/or follow on Instagram @TheSHEVIP.
Melinda and Maggie are committed to helping support local small businesses—connecting them with local residents in a fun and meaningful way.