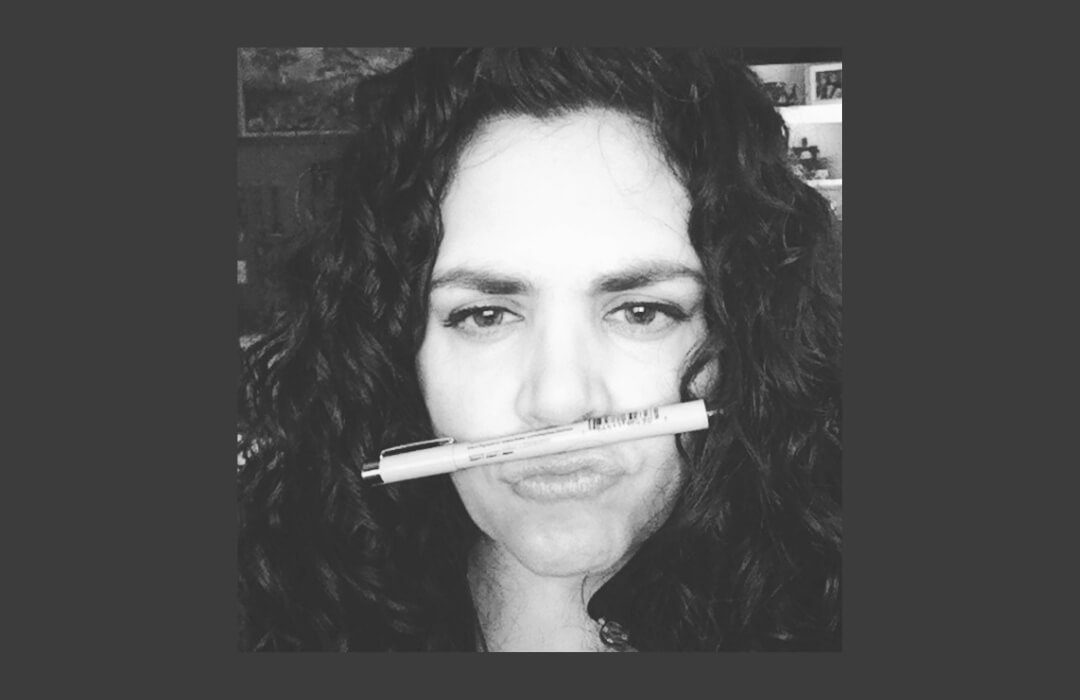 Interview with a Busy, Working Mom and Her Love of Drawing
Wild Ink
Pen & Ink Artist, Alison Seda of Seda Ink
"I love to draw and draw and draw. The pen is my torch of choice and ink is my gasoline. Sometimes I throw a little watercolor on my fires." – Alison Seda
Alison grew up in northern San Diego County drawing feverishly at every opportunity and on any relatively flat surface she could find. Her parents, keenly aware of her obsession and her early talent, enrolled her in art lessons, which she continued for years. Today, that intense love of drawing remains a vibrant and integral aspect of her life.
Her style and medium have evolved over the years, yet she remains fascinated with the natural world and her work reflects that love of life, nature and the world around her.
We sat down with Alison to chat about the challenges of being a busy working mom, caring for her family and trying to carve out time for her work as an artist.
 She shares her story and her advice for other moms who might be doubting themselves or who have been putting their artistic dreams on hold.
Q: You knew as a child you loved to draw.  Who had the most impact on your artwork?
A: My love of drawing began at an early age. It was nurtured by my parents by a steady stream of art supplies and art lessons once they realized the passion was here to stay. Supportive parents make a big difference.
Q: Your artwork is so detailed. It's amazing how with the simplicity of a pen and water colors, you're able to tap into a sensitivity and tenderness in your subjects. How would you describe your style of art?
A: I tend to work mainly with pen and ink and watercolor. If I had to describe my artwork I would say it is a sincere study of my musings, which is an undulating spectrum of images, ranging from realistic, whimsical, mischievous and, at times, lachrymose.
Q: What are some of the challenges you face as a professional artist?
A: I would say creating a unique artistic voice is one of the bigger challenges artists have today, especially with so many wonderful artists trying to do the exact same thing you are. There are so many talented artists.
Promoting oneself would fall into that same heading, I think. With so many artists displaying such great work on platforms like Instagram, it can be easy for you to have those days when you start to doubt yourself.
The last thing that I would say is a challenge is when life happens, especially the unpleasant unexpected moments that might derail us. I've had to deal with difficult "life setbacks' in recent years. It's been hard. I think we all need to remember to keep the people who are important to us—to keep them close. Our loved ones help to keep us on track.
Q: What does your artwork mean to you on a personal level?
A: For me, drawing and painting is a release for me, much like how exercise is for other people. My physician, however, says it doesn't count, no matter how quickly I move my pen. Disappointing.
Q: What tips would you offer other moms who might be in need of a little creative inspiration?
A: For all the other moms out there that have yet to dive into their artistic hobby or business, I say now is the time. Do it while your kids are in the crib or heading out to college, while you are pushing a stroller or walker. It doesn't matter when you do it, just as long as you do– so you have no regrets.- xo Alison
Alison's artwork has appeared in galleries and in books. Her commissioned work includes custom pet portraits (love this idea for a fun and heartfelt gift in 2021). Alison also designs business logos and she creates custom cards and invitations.
To view more of Alison's artwork, visit AlisonSeda.com or drop her an email, [email protected]